Top 5 Laptops for Students on a Budget
Jan 15, 2021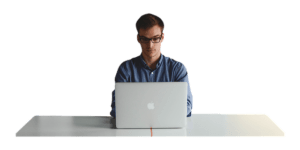 Not everyone wants to pay thousands of dollars to buy a laptop. Some are just fine with a simple non-fancy laptop that can still get the job done.
Picking the best one for college, at least one that would last a few years, is not an easy task. And most times because of their budget, most students tend to pick the wrong ones.
We are here to make it easy for you to purchase a laptop that will not only serve you efficiently but also is pocket friendly. And while these prices are affordable, it should be noted that these laptops are different in capabilities and designs, so it depends really on what you are looking for.
Asus Chromebook Flip C302CA ($449)
The Asus Chromebook Flip C302CA-GU006 is a 12.5-inch laptop that can also pass off as a tablet. Portable and best for simple tasks like surfing the internet, word processing, and email. It has 8GB of RAM and that makes it easy to simultaneously work with several applications at once.
This laptop/tablet does not run on Windows but runs on Chrome OS, and that means you get to log in with your Google account and download files via Google drive. And the best part of that is that your files are accessible, provided you log in your Google account details. This laptop has a 360-degree foldable screen and that provides versatility.
Acer Aspire 5 ($364)
This laptop is not only budget-friendly but also has a top-notch performance. It has a 15-inch IPS Full HD screen and an Intel Core i3-8145u processor. Usually, with the way it costs, most laptops will come with substandard screens, or downgrade the processor. But not the Acer Aspire 5. It also surprisingly comes with a backlit keyboard!
Although this laptop might seem to limit because it has 4GB of RAM and a 128GB SSD, it comes in multiple configurations. So you can consider upgrading some components if your budget allows.  Reviews have shown above-average battery life as well.
HP Stream ($270)
The HP Stream is one of the cheapest Windows laptops. It is a go-to option if you can't afford the Acer Aspire 5.
Launched in 2014, it comes with pre-installed Windows 10 with Intel Celeron N4000 dual-core processor.
Also, an 11-inch HD screen (1366x768 pixels), 32GB of flash storage. The battery life is impressive and decent, especially if you don't do much on the laptop. If you're looking for an affordable tried-and-tested laptop, you can go for this
The Samsung Chromebook 3($219)
Samsung Chromebook 3 is one of the cheapest quality laptops. It has an excellent battery life and is perfect for basic school work, media, and surfing the internet.
It is a super cheap laptop but doesn't feel like it because of its solid feel and the screen's hinge which is built to last long. It has a good keyboard, lots of connectivity ports, and very good battery life.
It also comes with an 11.6-inch HD screen, Intel Celeron N3060 processor, and 4GB of RAM, it doesn't load as fast as one would like, but it gets the job done.
Dell Latitude 3330 ($399)
The Dell latitude has provided a combination of 14-inch Dell Latitude E6430 and is offering better performance, an attractive, durable metal body, and extensive battery life.
The Dell Latitude is a multipurpose laptop, lightweight, and comes with 3 months bullguard internet security. It has a lot to offer, including a good battery and a 13.3-inch screen, and a resolution of 1,366x76. It comes with an anodized aluminum body that is relatively light at 3.4 pounds with a 4-cell battery, and 3.9 pounds with a 6-cell battery.
It is affordable, but have the access that high-end laptops.
Conclusion
While you are considering the budget of a laptop, the prices have a lot to do with choice. We have put together a list of affordable yet quality laptops for students that are on a tight budget. Whether your choice is a normal laptop, the convertible one that can become a tablet, or a low-budget powerhouse, this list will narrow down your options and choose what's best for your users based on your personal choice. You can trade your laptop for cash with us and buy the one you like the best.
Most students are concerned about the memory, storage, and specs of a laptop like a processor or display. Others prefer the programs that come with the laptop or the battery life. But the main thing that should be looked out for is the overall value of the laptops and making sure it is well within budget.