Is the Razer Blade Stealth 13 2020 edition Good for Gaming or Production?
Oct 23, 2020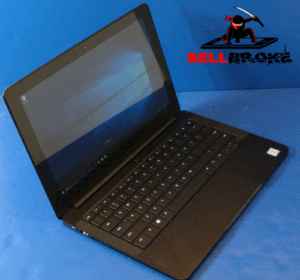 The Razer Blade has been a household name in the gaming community since its inception. Razer's motto even says "For Gamers. By Gamers". However, with the introduction of new Razer lineups like the Razer Blade Studio Edition which is designed specifically for professional use like 3D and video editing, it is hard to call Razer a gamer's only product.
This new laptop caters to the needs of both gamers and content creators simultaneously. We present to you the Razer Blade Stealth 13 2020 edition. Should you trade your MacBook for this one? Read on to find out.
Specifications
The Razer Blade stealth 13 2020 edition doesn't change much in terms of design from the last year's model. But it uses the newest 11th Gen Intel Core i7-1165G7 processor. And for graphics it has a powerful GTX 1650 Ti Max-Q edition, 16GB of DDR4 RAM, and 512GB SSD.
The stealth 13 weighs just 1.4kg making it probably the slimmest gaming laptop on the planet.
Design
Razer's intention is to make gaming laptops not being clunky and heavy. This is a mission that they have taken very seriously over the years. They have some very interesting designs that have earned them the MacBook comparisons.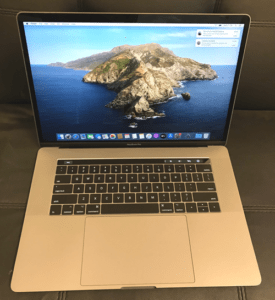 The problem with thin and light laptops is the compromise that comes with putting powerful component into very small form factors. Razer's goal is a thin and light gaming laptop with fully unlocked performance.
The Blade 13 2020 edition design does not change that much from that of the previous generation. However, to fulfil Razers quest to appeal to gamers that are also content creators, the design of the Razer Blade 13 puts it on the fence between being a gaming laptop and an office laptop. The Slender, black aluminum frame makes it a beautiful laptop with quietly loud aesthetics.
Razer's logo on the Blade 13 does not have the green coloring that most of their other products are known; instead, they went for a stenciled outline of their logo.
While the Razer Blade 13 remains portable, it still remains as durable as always. With a unibody frame that is fortified with CNC-machining of top-quality aluminum and anodized aluminum frame, the color and rigidity of the Blade 13 continue to be impressive.
Port Selection
The Razer Blade 13 comes with 2 x USB 3.1 Type-A ports, 2 x Thunderbolt 4 USB Type-C, and a 3.5mm headphone and microphone combo port. This is an adequate I/O selection for an Ultrabook like the Razer Blade 13.
Display
In terms of display, the Razer still maintains a modern look, with a thin bezel that goes around the screen of the Razer 13 apart from the bottom of the screen.
According to Razer's official website, the 13.3-inch display with 120Hz refresh rate found on the Razer 13 2020 edition is the world's fastest 13.3-inch display with 100% sRGB. The 13.3-inch display is an FHD Matte display which offers less reflectiveness and better color representation. This is especially important for people that intend to carry out content creation on the Razer Blade 13.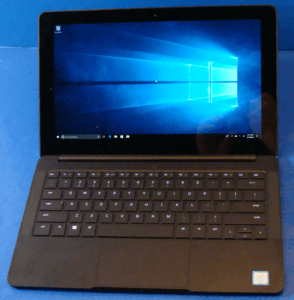 The OLED touch display offers good contrast, deep blacks and higher viewing angles. The display is equipped with 100% DCI-P3 compatible colors to ensure cinematic quality and high color accuracy.
Depending on the model you choose, you can get a 60Hz OLED full HD display,  60Hz 4K touch display, 120 Hz full HD display, or a 60Hz full HD display.
Performance
The Razer Blade stealth 13 2020 edition comes equipped with the Nvidia GeForce GTX 1650 Ti Max-Q edition, which is by far not the most powerful GPU in Nvidia's lineup but one that offers a very decent gaming performance. The GTX 1650 Ti
The 11th Gen Intel Core i7 processors are marketed to be for both gamers and creators alike, and with a base clock speed of 2.8GHz and up to 4.7GHz turbo boost, the Razer Blade 13 2020 edition is expected to be a powerful beast.
The inclusion of the new Thunderbolt 4 technology and Wi-Fi 6 means that you can connect high-resolution monitors with USB C-thunderbolt cords only.
Final Verdict
The Razer Blade Stealth 13 might not be the beefiest thin and light gaming laptop in the series and is definitely not going to give the best gaming performance at 4K resolution. However, at full HD, the Razer Blade 13 is a gaming beast with little compromise in performance. Content creation is definitely a plus on this laptop as it has the screen and processing components to back it up.
If you really need an Ultrabook that offers you enough performance for gaming as a hobby and content creation on the go, then the Razer 13 is a viable choice.