How to Build a Gaming PC on a Budget – Under $1,000
Sep 29, 2020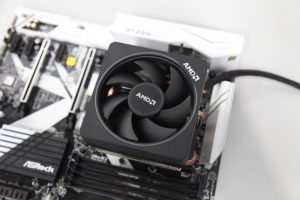 Building a budget pc for gaming can quickly become a frustrating debacle when you begin to consider all the various components available on the market today. Then trying to balance gaming performance with the value that you pay for those components puts you in another realm of confusing comparisons.
We have decided to do the work for you by compiling a list of pc components that provide the best performance per dollar value within the $1,000 budget.
Of course, it is possible to build a gaming pc for just under $500. But we figured that to get the best of both worlds in terms of price and performance, you are better off going for a gaming pc just under $1,000. The total budget for the pc in this cost around $750 -$800. You can trade your laptop online for the parts. With the computer built in this article, you can easily run most games at 60fps on high settings. Pretty sweet, huh?
The Budget Gaming PC Components
Processor: we recommend a Ryzen 5 3400G that goes for about $144 with 4 cores and 8 Threads and onboard graphics.

Motherboard: The ASRock B550M HDV can be purchased for around $80

GPU: The Nvidia GeForce GTX 1660 Super with 6GB of VRAM @ $261 is perfect for this budget gaming pc.

SSD Drive (Boot Drive): 1TB Intel 660p SSD for $120

RAM: The $65 2x 8GB (16GB) Vengeance LPX RAM from Corsair @ 3200MHz.

Power Supply: $65 for 500W EVGA 80+ Bronze

Case: $60 for the Phanteks P300 ATX Mid Tower Case

Cooling Fans: Antec F12 120mm fans 5-pack @ $28 should do the job well.
Processor
The components were carefully chosen to deliver the best performance at the $750 -$800 price point.
It is hard to talk about building a budget pc and not mention AMD. Their processors are known for being cheaper than Intel while delivering similar performance. The Ryzen 5 3400G comes with 4 cores and 8 Threads. It guarantees good gaming performance. The support for PCIe 4.0 components means you can always pair it with the latest and fastest SSD. With the high clock speed your games will run smoothly.
Graphics Card
The Nvidia GeForce GTX 1660 Super brings the extra punch that you need to play games at the buttery smooth 60fps on high settings with the resolution set to 1080p. With 6GB of GDDR6 RAM, the GTX 1660 Super has enough memory to hold the graphics data of any game at 1080p, at least. It does not come with any ray tracing hardware. You would need some of those more powerful RTX cards from Nvidia for that. The best thing about the GTX 1660 Super is that it delivers close the performance of the GTX 1660 Ti graphics card but for a cheaper price.
Motherboard
The Asrock B550M motherboard can support up to 64GB of RAM. It has expansion slots for PCIe 4.0 and PCIe 3.0. However, do not expect any Thunderbolt 3 USB ports with this motherboard. The Asrock B550M is not very big on overclocking. But it provides just the right performance for gaming.
Memory
Now, many games can benefit from RAMs with very fast memory frequencies. However, when you are on a budget, a RAM kit like the 2x 8GB Vengeance LPX Corsair is more than enough. The clock speed is 3,200 MHz, and with 16GB of RAM, you can play any game. Even Crysis Remastered as long as you are not playing it at 4K.
Storage
Gone are the days when it cost tooth and nail just to afford a 128GB SSD for your gaming pc. Now, for as low as $120, you can afford to put a 1TB M.2 PCIe 3x4 Intel 660p SSD in your gaming pc. With the Intel 660P SSD, you will have enough space to store your game titles and extra for your movies. One important thing to note is that it tends to slow down when it runs out of space. Therefore, be sure to keep at least 100GB of free space on your drive to enjoy the best performance.
The EVGA 500W power supply is enough to power your budget gaming pc with some extra power to spare for other tasks like overclocking, just don't overdo it.
Conclusion
It is hard to go wrong with the budget gaming pc build outlined in this article. This pc build offers a great value for your money and the best performance at that price point for 1080p gaming at max settings for most games at 60fps.
What are you waiting for? Start building.