Top 3 Best VR Headset 2020
Aug 05, 2020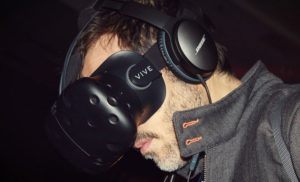 Are you looking for the best VR experience? You'll need to get one of the best VR headsets of 2020. To aid you in making this choice, this guide has been set up to help you find the perfect headset in terms of the VR experience you hope to get, your budget and the space you have. If you're wondering why you need a headset, you should understand that nothing beats VR presently in entertainment.
There are four leading players when it comes to mainstream VR headsets, namely; PlayStation, Oculus, Valve, and HTC. The Valve is a new player in the scene as they released their first-party headset last year called the Valve Index. Not sure which is the best for you, we're going to give you a breakdown of each of them as they've all been tried and tested.
Valve Index
Cost price: $999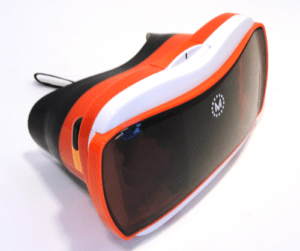 Pros
Knuckle Controllers

Extra-wide field of view
Cons
Requires high-end GPU

Too expensive
Features
The Valve Index is termed the VR headset of the next generation because of its design and the features it brings along. It has an ultra-crisp display that functions appropriately, even with older GPUs. It has a wide field of view, high refresh rate and comes with the "Knuckle," a controller that can track the movement of all your fingers. The Valve Index is the best VR headset released by Valve. Still, it has its perks, as it can be hard to set up. Its updates cause connection issues which delivers an error message when next you try to use it after an update.
Apart from these issues, the Index is a great VR headset due to its high-resolution screen and excellent refresh rate. This lets users use it for more extended periods. It's costly, and the stocks can be hard to come by, but if you're part of those that want to take gaming to the next level, the Valve Index is the answer.
Oculus Quest
Cost Price: $399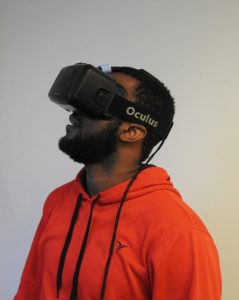 Pros
Quite affordable

Fantastic device for a standalone
Cons
Battery last only 2 hours

Slight light leakage
Features
If you're the type to want a cheap alternative to the expensive device $999 VR headset, then the Oculus Quest is for you. The Oculus Quest is a new age device in the sense that it does not need a smartphone or PC to perform excellently. It comes with an OLED display that has a resolution of 1440 X 1600 per eye resolution and runs on a Snapdragon 835 processor.
The Oculus doesn't require additional equipment. Just charge it up, and it can be running within a few secs thanks to the easy set up by the Oculus mobile app.  If you have any games installed on the Oculus app library, you can play them on the Oculus Quest, but that is not always the case.
The Oculus Quest is not a perfect device as it experiences minor light leakages through its rear area. Also, battery power is only about 2-3 hours long, depending on what you're doing. But with that said, if you need a standalone device, this is the piece for you.
PlayStation VR
Cost price: $299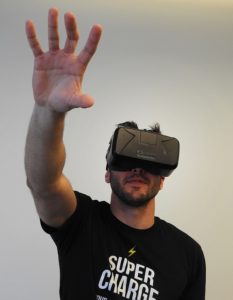 Pros
Near PC-quality performance

Fantastic portfolio of games
Cons
Poor handling of light

Lack of f required accessories in the box

Spotty motion controller tracking
Features
If you look at the first two mentioned above, you'll practically need a high-end gaming system to run their machine, but that's not the case with Sony's PlayStation VR. The PlayStation VR is a highly competent VR headset with a responsive refresh rate. The list of games you can access using this system is impressive.
Sony made this device a standalone as its accessories are sold separately, therefore, offering users a variety of packs and bundles that include devices like the PlayStation Camera. Though it's not the best VR headset around, the PSVR is making a strong appeal to users who find it the best option at the moment.  You should also note that the next generation of PlayStation would support the PSVR.
Conclusion
To get the best VR device depends on the price and personal preference but there aren't any specialized headsets for console gamers except the PlayStation VR. If you need a standalone, the Oculus Quest will serve perfectly. These three listed are the best selling VR sets in the market. They are also the most expensive but there are also cheaper devices to choose from.