Top 6 Features In The New Android 11 You Should Watch Out For
Jul 31, 2020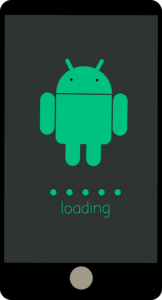 A couple of years ago, I wouldn't have been excited about a new Android OS version, but this year Google has really impressed me.
The new Android 11 beta version just got released, and it has several features that not only make it look better and more fine-tuned and functional.
If you're expecting the visual overloads we're used to in new Android versions, then you'll be disappointed. This is definitely a more mature look.
And, yes, they've finally added the screen recording feature to this version. That's something I've been looking forward to for quite some time.
Impressive changes have also been made to the pixel launcher, notification bar, power button functions, voice access, and other aspects.
Alright, enough of the chit chat, let's dive into the top 6 features of the new Android 11.
Pixel launcher
The first change I noticed in the pixel launcher is they enabled auto-rotation automatically. This feature wasn't present in previous pixel launchers, but it's here now. Now you can tilt your phone sideways, and the screen will follow suit. If you're a fan of auto-rotation, then you'd be glad to see it being included in this new version.
Another thing that has been added to the pixel launcher is the app suggestion bottom row on the home screen.
There's now a whole bottom row of suggestion apps based on your daily routine. This makes it easy to access your most-used apps at each period of the day.
You can also pin an app to the suggestion row if you like, and you can block an app from ever showing up there too. In your app menu, the suggestion row is located at the top. I find this feature useful and neat.
The app switcher was also tweaked a little. You now have 3 options below the app card. One for taking screenshots, one for sharing, and the last one for selecting texts on any app card. This increases the functionality of that particular feature.
Screen recording
This is one feature I've waited for Google to implement in the Android OS.
You can now screen record, and the control is located in the quick settings menu. It can also record your voice while recording your screen.
It records at a speed of 60fps with a low bit rate. This low bit rate affects the way it captures fast-paced scrolling, so I hope it's increased in the final version.
Voice access
Now, this is one of the coolest features in the new Android 11.
Yes, voice access has always been there, but it hasn't been this good. It's an accessibility feature and is used to control your phone via voice commands.
You can text, call, scroll, and even tweet by just telling your phone what to do. In the version you don't need to say any special number codes, just tell your phone the action you want it to do, and it's done.
Power button hold
More functions have been added to the power button hold feature.
Other than power off and restart, you can now access your bank cards and passes to enable you to make payments easily and faster.
You can also control any smart home appliances like your TVs or curtains with the smart toggle options you get.
It adds more functionality to the power button hold, and I like it.
Notification bar
The notification bar has been split into three categories; conversations, alert notifications, and silent notifications.
Conversation notifications are for text messages, tweets, and every other messaging app. You can pin a particular chat to this bar. If you do, it'll display the person's contact card whenever they send you a message.
Alerting notifications are basically other standard notifications.
Silent notifications are for background activities like the weather forecast.
This new division makes the notification bar neater and easier to navigate.
Media controls
The media controls at the top of the notification bar just got better.
It's no longer the long and stagnant rectangular bar used for pausing, playing, and changing music. It's now a small square widget at the top left corner, and it can do more.
The media controls extend to a much larger widget when you pull down.
It's not just for music but for all media apps you're using, music or video. It can switch between media apps and perform any function you want.
It can also toggle between playback devices like your headsets or speakers. Like all media controllers, it still displays a subtle shade of the album art you're listening to, simple and mature.
If you feel convinced you can trade in iPhone for cash to buy an Android and take advantage of the coolest OS out there.