Logitech G Pro X: A Gaming Headset You Should Definitely Have
Jul 22, 2020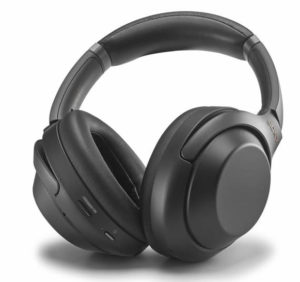 Logitech has been building gaming headsets for quite a long time. They are decent quality and sell at competitive prices. With the latest Logitech G Pro X, the company raises the bar, taking hints from every pro gamers' need and bringing them into a quite affordable product.
The Logitech G Pro X has a firm, comfortable design and a USB sound card packed with a customizable microphone and headphone settings. The gaming headset also has an extensive software complement.
Although the headset isn't a hundred percent perfect, let's have a brief look at why you might consider getting one.
Pros
Sturdy, comfortable build

A lot of accessories

Good sound

Detachable microphone
Cons
Weak bass

No wireless functionality
Design
The Logitech G Pro X has a notable style and build quality improvement over the previous G Pro gaming headset. Its curved matte black ear cups now come with bright chrome-finished aluminum plates on the back having the Logitech G logo.
The earpads are made of soft foam wrapped in black leather; the ear cups are attached to the headband with firm Y shaped black steel arms, which let them pivot vertically but not rotate.
All these give it a comfortable, sturdy design that can be worn for an extended period and is a noticeable step up from the previous Logitech Gaming headsets.
The left ear cup houses the headset's two visible connections, the headset comes with two included cables, and there is a  3.5 mm port that faces down built-in for these cables, while the second 3.5 mm port made for its boom mic points sideways down and forward.
However, neither of the two included cables has mobile playback control. Hence, the headset cannot be used with your phone, which is a bit of a downside.
Performance
The microphone of the Logic G Pro X sounds excellent as it captures a lot of details in the test recordings. It is a crisp microphone that will quickly soothe your need for casual recording and streaming.
However, if you are obsessed with capturing your voice, then you should go for a dedicated USB mic.
On the gaming front, the fourth installation of the Forza Horizon franchise sounds good through the USB sound card. Each vehicle sounds unique, even with a flat EQ setting.  Overwatch also looks full and detailed, it's high-mids stand-out, which lets gunfire and voices of each character come through entirely in action.
When listening to music, the headset has an excellent sound in non-surround mode, with only stereo audio playing through it.
Final Verdict
The Logitech G Pro X is the best headset Logitech has ever made; it is great looking, has a great surrounding and is cheap. It is easily Logitech's best-looking headset.
Although the headset relies heavily on software, which makes it most suitable for console only, it seems like a dream come true if you are a hardcore gamer and if you're not bothered about the wires.
It is something gamers can wear for long sessions playing games of any genre. 
If you need extra cash to purchase the headphones you can trade in laptops that are used and broken.