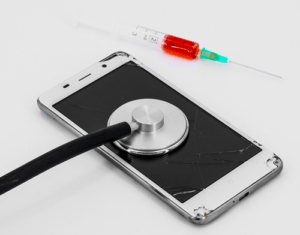 Apple's iPhone is an impressive and expensive piece of hardware that has become synonymous with luxury and style. It's no news that not everyone can afford one. While the newest iPhone is close to about $1000, I've seen many people taking a different approach and buying a used iPhone for less.
The iPhone, due to its amazing quality and timely software updates, lasts close to two to three years and, thus, is an ideal phone for resale. However, even while buying a used iPhone you're spending a lot of money, and therefore there are a few things you must check before you buy.
If your iPhone drops in water or you lose it after a wild Friday night out, you need to get a new one or replace it quickly. Buying a used or refurbished iPhone may seem like the best option.
However, the tech resale market can be quite treacherous and is doubly dangerous for iPhones, except if your seller is a family member or a close friend.
However, many people prefer to get their devices off classified or auction sites like Craigslist or eBay. Even pawn shops sell used iPhones at good prices, where also a physical examination is possible and even encouraged.
It's important to know that regardless of how you go about getting the phone, there are risks involved and a few important checks should be made.
Let's go over a few of these checks.
#1- Verify The IMEI Number Of Both The Body And The Software
First and foremost, the first thing you should do is to verify the IMEI number of both the body and the software. Now, it's possible that the iPhone you're buying might have a replaced body.
This means that you don't know what the device has been through- it might have been submerged in water or perhaps even survived a bad fall. It's important to make sure that you open up the settings app on the iPhone and check for the serial number to confirm it's the same number that is printed on the back of the case.
#2- Make Sure The iPhone Is Not Stolen
The second check to make is to make sure that the iPhone is not stolen. This can be confirmed by making sure the Activation Lock is always deactivated. To do this, you can head up to the Activation Lock tool page by visiting https://www.icloud.com/activationlock/. You will be required to provide the IMEI number of the device and then let you know if the Activation Lock is disabled on that iPhone.
If the phone is reset, take your time and fully set it up for a new user. You will quickly find out if the phone is not locked. People don't realize that resetting the phone without removing iCloud information does not unlock it. You will be asked to provide the old iCloud email and password to be able to finish the set up.
#3- Check if the IMEI Number Is Blocked or Blacklisted
To be absolutely sure that the iPhone you plan on buying is not stolen, you need to open up the IMEI checker page on https://imeidata.net/blacklist/check and make sure that the phone's IMEI is not blacklisted. The page will ask you for the IMEI number and then let you know if the phone has ever been blacklisted.
#4- Erase the Data
Erasing the data and resetting the iPhone is another important step to take before purchasing a used iPhone. This will make sure that everything is flushed out from your iPhone before you start your journey and that everything is as good as new. To reset the phone, open the general settings and navigate to the reset option, then select "reset all content". This will effectively wipe your phone, making it brand new, at least in terms of software. Once again. Be sure to sign out from your iCloud account first.
#5- Check the Warranty Of The Device
Finally, if anyone is claiming that the phone you are about to purchase is in warranty, the best way to check is from the Apple page itself. Once you open up the page at https://selfsolve.apple.com/agreement, you'll be asked for the iPhone's serial number. Inputting this into the webpage will tell you if the product is in warranty or not.
Although the checks above are important, it is necessary to know that they are not the only checks that you can or should make to an iPhone before you purchase it. Some other checks are:
Ensuring the seller is legitimate

Confirm that your phone can be activated with your carrier

Do some quality control by checking for hardware damage

Inspect for water damages

Test the battery
Final Thoughts
With so many checks and risks to buying a used iPhone, I understand you may be put off by the whole affair and might want to settle for something else. You're probably thinking, "Is the hassle worth it?". Yes, it is. The most important question you should, however, consider is where you get this device from.