Top 3 Racing Drones In 2020  
Jun 06, 2020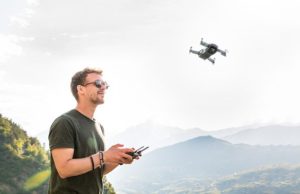 Finding the perfect racing drone can be quite a challenge, as they are more complex and not as popular. However, racing drones are super fun to fly. For any racer who is excited to experience the new sport, it is essential to understand how every 'nook and cranny' of the drone supplements its speed. Few manufacturers have developed some awesome racing machines, and each kit comes with the quadcopter, a camera, controller, and sometimes VFP goggles or monitor as well.
We got a chance to test back to back top 3 selling drones for racing in 2020 in terms of durability, skill level, size, and cost.
Hubsan X4 Storm
The Hubsan X4 Storm is the best drone for beginners; if you are new to this drone racing, this kit has just about everything needed to get started.
The quadcopter

FPV goggles

Controller

LCD monitors

Battery

Propellers
The body is made of carbon fiber, which makes it very durable. Its compact size makes it very easy to maneuver outdoors and even indoors too. It can fly for about 6 to 8 minutes and also has two batteries to extend your session.
The Hubsan also has a 720p camera that brings forth quality pictures. The quad also has a low-battery protection feature, so it returns to its takeoff point when running low.
ARRIS X220 V2
This is easily the best all-round racing RTF racing drone on the market. It also comes with a Radiolink AT95+Omnibus controller and has a Foxeer Arrow Pro camera, which is among the best RTF cameras available in the market.
The 
 Arris is an upgraded version of X220 with its camera, controller, VTX, and antenna updated and better than its predecessor.
The frame is pure carbon fiber, and it is excellent for freestyling and isn't complicated for beginners to begin with. Any googles with 5.8 GHz will work with the quad if you need FPV capability, and it is also easy to order replacement parts for the drone.
Arris X-speed 280 V2
This drone has the fanciest design for speed. It has a front airfoil piece that directs air over the quadcopter's back, which improves flight performance. As soon as it is charged, it is ready to fly.
There is a Raptor S-Tower on the drone which houses all control wiring, receiver, and antenna connected; this keeps it lightweight and also makes repairs easier.
The drone has a Radiolink AT95 40-channel transmitter, with a camera that sends FPV video with 700TVL over a signal of 5.8ghz to the controllers. The controller has a screen that displays information on flight control and video signal coming from the drone camera.
If you want to use googles, you buy them separately, the drone requires no configuration, once it is charged, it can fly, and it is also swift.