The all new 17 inch Razer Blade Pro Laptop
May 17, 2020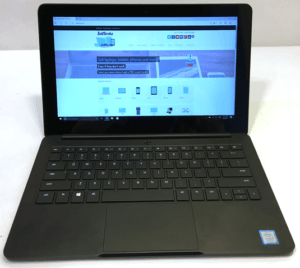 The  Blade Pro 17 is the biggest laptop in Razer lineup. It is an amazing flagship gaming machine. The 'Pro' moniker was added to the laptop name because of its powerful specifications and a full HD 17.3-inch display screen. Razer has really impressed us with the design of the previous models of the Razer blade laptops, but the new one beats them all. So many evident and impressive changes were made to the design, display, and even the performance of the laptop is amazing. Everybody wants it, so the laptop can be easily found at most places that
ra
Pros
Excellent performance

Stellar design

High-quality screen

Sufficient ports for better connectivity
Cons
Very expensive

Poor battery life

No Core i9 version
Design
Changes have been made to the Razer blade pro 17 design. Edges of the laptop have more sharp corners instead of the rounded ones of previous models. This gave the laptop a more serious look and made it better suit for work and not only for gamers.
It is a sleek and lightweight 17-inch laptop with enough ports for better connectivity. Two USB 3.2 ports, a USB-C 3.2 port, an Ethernet connection port, and a 3.5mm headphone port are on the left-hand side of the laptop. While an SD card reader, Thunderbolt 3, another USB 3.2 port, and HDMI 2.0 port are on the right-hand side of the laptop.
The keyboard has bigger keys and is well-spaced. Although the travel is a bit shallow, that means the keyboard is not as tactile as the one on a MacBook Pro. The trackpad is very good and responsive.
Display
Razer blade pro 17 has an impressive display of 17-inch full HD. It is has a 1080p resolution with 300 nits of brightness, meaning the colors are bright and vibrant.
As a gaming system, it has a high refresh rate of 144Hz. It can play a 4k video conveniently without a drop in the rate. Video games also run smoothly because it has 100% of the sRGB color gamut, making the colors very accurate.
Performance
The laptop comes with a 10th Generation Intel processor. The Core i7-9750H can handle all day to day tasks such as typing, sending emails, photo editing, and graphics designing conveniently.
For gaming, Razer performs excellently, it can play new games conveniently without lagging. In fact, there is currently no PC game the Blade Pro won't tackle with ease.
It is equipped with 16GB DDR4 RAM, which can be easily upgraded to 64GB and a storage capacity of 512 GB and an additional M.2 SSD slot.
The battery life is very poor. It can only last under 5 hours, this might be a downside depending on what you do with your laptop.