5 Apps Helping You Work From Home
May 11, 2020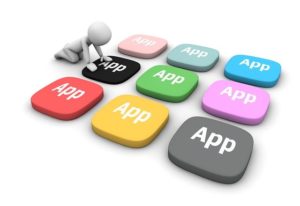 With the new situation forcing everyone to stay home, we need to find new ways to keep our jobs. However, there are a lot of applications on the internet that can help you stay organized and focused while working from home. There are work-from-home gadgets and applications for teams and companies, and there are applications to help individuals work from home efficiently as well. We picked 5 interesting ones:
Forest
The Forest application helps you stay off your phone and focus on the work you're doing. Creatively, your self-control is associated with the fate of a virtual tree that is to be taken care of by you.
If you want to put total focus on your work, you plant a seed on the application. The seed will grow if you don't play with your phone, and as soon as you exit the application, the tree withers away.
It helps to keep your concentration on work and not get distracted by social media feeds. It is compatible with IOS, Android, Chrome, Firefox, and Windows phone.
Stay Focused 
This application is simply a website blocker; it helps to limit the time you spend on time-consuming websites and helps in streamlining to the minutes set apart for work by you.
All you have to do is just select the website URLs you want to forgo while working and define the exact time (e.g., 15 minutes) you want to spend on the sites per day.
Once the time to be spent on the websites is reached, you cannot cheat your way into them again. Stay Focused is available for Chrome.
Spark
This application allows you to prioritize emails, and it puts your priority chats on top so they can be attended to first.
When you work from home, you'd most likely be flooded with emails, some not even worth checking at all. Spark notifies you of emails sent by people you're familiar with, so it speeds up conversations with your colleagues.
You can also choose to snooze emails when you want to be preoccupied with some other work. Spark is compatible with Android, macOS, and iOS.
Skitch
This is an annotation application that brings your ideas to life with sketches, shapes, and markups. Comments can also be added to projects, and you can also hold visual discussions with your colleagues.
You can easily pitch your ideas to your colleagues on a whiteboard when you work in the office. But when you work from home, pitching your idea across may not be as easy, and that's where Skitch comes in the picture.
With Skitch, you can pitch your blueprints, design, and project plan to colleagues, and they can annotate changes that need to be made or things that should be maintained.
Skitch is available for macOS, Windows, and iOS.
1Password
This is simply a password manager, and it serves as an active, secure vault for every one of your passwords.
All you do is sign up for the application, input your master password, then you put all other passwords of yours into a personal vault, and that's just about it.
When you create a new password for a particular website, you can add it to your vault on 1Password, so you don't have to bother about forgetting any of your passwords when you need them.
1Password is compatible with macOS, iOS, Android, Chrome, Firefox, Web Windows and Safar