3 Best HP Workstation Laptops
May 05, 2020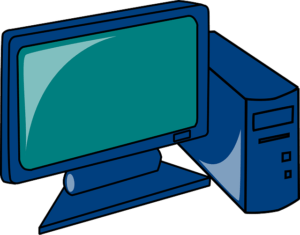 Once a laptop is built as a workstation laptop, it means it's oriented for a work environment. In essence, it can manage a large amount of data and also have the ability to edit video files at runtime speed.
The workstation laptops are usually designed for professional use, especially using software and application that requires high graphics ability. Workstation laptop is not for gaming; rather, it is slightly different from gaming computers because of its GPU.
Gaming laptops are optimized for sheer gaming while the workstation laptops are set up mainly for design and for rendering 3D motions. The workstation laptops are one of the laptops that are currently known to have the most powerful Central Processing Unit.
Thus, instead of having the traditional Core i7 processor that you see in most gaming laptops, new workstations come with Core i9 CPUs. Although some workstation laptops have a core i7 processor, when it comes to the GPU, it is top-notch like the latest AMD Radeon.
If you're after a workstation buy don't have one yet, you can trade in your laptop at SellBroke.com and get one of the HP super computers.
Let's take a look at some of the best workstation laptops that the HP brand has to offer you.
HP ZBook Studio X360 G5
The ZBook is one of the series produced by HP. It is generally one system that is meant for the workstation, as this powerhouse PC has the ability to transform your work time from stressful to joyful, because of the features it has to offer to any designer or anyone into high-quality video rendering.
This powerful system comes with a display with a 4k panel and a screen size of about 15.6 inches. The Studio x360 G5 also comes with an intel core i5 - 8300H to intel Xeon E-2186m processor, and its GPU is powered by Intel UHD 630 with Nividia Quadro P100.
The Ram size for this PC can range from 8GB to about 32GB, and it comes with SSD of about 256 GB and can be extended to 2TB. This PC weighs only about 4.9 pounds, which means it not heavy at all.
HP ZBook x2 
For those working on a very high and quality content, you cannot afford to ignore the power the Hp ZBook x2 has to offer to you. It comes with a stylish and fancy wireless keyboard that can be connected with the Bluetooth. The PC comes with a stylus pen, a 4k panel with a screen size of about 14 inches. This PC with powerful processing speed is just the PC you need.
HP ZBook 17 G6
This PC is 100% workstation as it comes with exciting features that would make you love the PC if you are working with a large data file. It comes with the Core i9-9880H processor along with the Xeon E2286m, and with a 4k panel. There are other workstation laptops produced by HP, however, these three tops the list.