The Mac Pro 2019 Review
Apr 28, 2020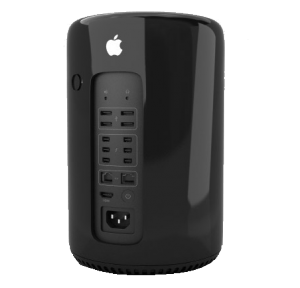 The Mac Pro 2019 is a desktop released by Apple last year and is regarded as the most powerful Mac on the market. It has an array of amazing specs and is not designed for the average PC user. Its base entry is a performance powerhouse, while higher configurations can be regarded as overkill. The desktop is designed for professionals who have a lot of work in video editing and graphics. All these sum up to make the PC one of the most expensive desktops in the world. Apple sell computer that is a beast. Let us take a more in-depth look at it.
Pros
·

    

 

Powerful performance

·

  

Excellent graphics

·

  

Highly upgradable
Cons
·

       

 

Highly expensive

·

  

It is quite heavy
Performance
Performance seems to be the specialization of this computer. It has a dynamic build, which makes it easy to upgrade its performance and other features as time advances. The base entry of the Mac Pro 2019 comes equipped with a 3.5GHz – 4.0GHz turbo-boost, eight-core Intel Xeon W processor, coupled with 32 GB ECC RAM. The highest configuration has a whopping 28-core Intel Xeon W processor, coupled with an astounding 1.5 TB of RAM with an option for more upgrade.
The desktop's GPU is comprised of the latest graphic cards from AMD. The base entry has the AMD Radeon Pro 580X. At the same time, higher configurations come equipped with the AMD Radeon Pro Vega II, with some offering more than one. This should attend to any of your graphic needs and will perform video rendering with the utmost ease.
Storage
The base entry of the Mac Pro 2019 has a storage capacity of 256 GB SSD. However, this is upgradable to as much as 4tb of SSD. The upgradability of this desktop comes as an advancement for the 2013 Mac Pro, which has limited upgrade options. The highest configuration of this beast offers as much as 8 TB SSD of storage space. These should cater to your storage needs for a very long time.
Display
The Mac Pro has a separate monitor, which is the Pro XDR display monitor. It is sold separately, and pretty much matches up to the standard of this desktop. Its display is out of this world and has a near zero-percent reflection. However, it will incur more costs.
Design
The design of the Mac Pro 2019 is quite imposing with its aluminum chassis that has vents on its sides. The vents are there to aid the heat exchange from the desktop. This, along with other internal thermal designs, help keep the desktop cool and a bit noiseless. Added to this is a flexible and dynamic design that allows for easy upgrades. It has handles on the top to aid movement. In summary, the design is a combination of style and dynamism.
The Mac Pro has a lot of ports, an upgrade from its previous model. It has 12 Thunderbolt 3 USB ports, all positioned at different locations on the computer. Generally, meets the need of most users in full. However, it still allows you to add some features you would love to see on it
Final Verdict
In conclusion, the Mac Pro 2019 is a performance powerhouse that is not designed for everybody. Even if everybody wants it, only a few people can afford this laptop.
However, if your pockets are deep, and you are into advanced video editing and rendering or anything in that line that requires high performance. The Mac Pro might be what you need.