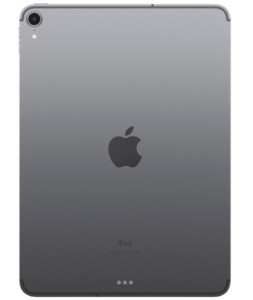 Technology continues to evolve to meet human needs and make life flexible and enjoyable. Periodically, the iPad series are refreshed by new models. 2020 iPad Pro 13.4 can be easily called your "new computer" with its magic keyboard. Great hybrid design assures that again Apple will sell iPad in bigger quantities than its competitors, despite higher price.
Undoubtedly the iPad Pro is a cutting-edge technology- it's beautifully designed, powerful, smooth, portable and simply fantastic.
Pros
Has thin bezels and face ID

120 Hz refresh rate

Latest hardware upgrades

Upgraded Apple Pencil Gen 2

Magic Keyboard support

Sufficient storage space
Cons
Accessories are quite expensive

Higher storage tiers can get expensive
Design and display
Even though Apple periodically releases new devices to improve its features to meet hybrid experience, Apple hardly changes its design. Hence, iPad Pro's current design is no surprise, as it looks exactly like the iPad 2018. However, our concern is its functionality.
The unique speaker layout on this new device – the quad speakers are arranged symmetrically around the body. So, no matter the angle you are holding it- it works perfectly.
The face ID scans your targeted object no matter how you spin the tablet. The device is a little bit heavier than the current iPad Air because Pro is full of magnets to attach to the accessories. The screen displays accurate colours that are vivacious without being aggressive to the eyes.
Arguably, the iPad Pro tablet is still the only one that has a 120 Hz display. It gives iPad OS an even smoother and more responsive feel than before.
Camera and Audio
The iPad Pro 2020 is built with a 12MP primary camera, 10mp ultra-wide camera, and a 7MP selfie camera. The rear camera is almost the same as the iPhone 11, but the ultra-wide- camera is downgraded. People enjoy using the tablet for video calls, so preferably the 12MP should have been mounted in the front.
The primary camera on the iPad Pro 2020 has great details, and colors are true to life. Although the lower RES sensor shows when you take a picture.
Battery life
The iPad Pro battery life is excellent, so we're not really surprised. We were able to get 8 and 10 hours after consistent usage. Heavier tasks, like incentive 3D gaming or video editing activities, can drain it in about 5 or 6 hours. Nevertheless, in all, we feel confident that it can take on a full 8-hour working day with mixed usage.
Final Verdict
If you want a more premium experience, and you are actually looking to get some work done on the iPad, or you are serious about audio quality, and gaming go for the iPad Pro. 128 GB is sufficient enough for most users. It's quite expensive, but if you are looking for a hybrid experience, then you will get satisfied.