iPhone 11 Review
Apr 21, 2020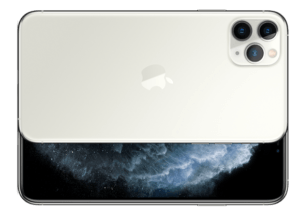 Most of you may be wondering what happened to the iPhone X, XR, or Xmax? Well, a worthy successor came to take over in the form of the iPhone 11. This device features the most top-end camera technology of the 11 Pro and packs lots of good specs, all for a low cost of $700. If you want to get a good value iPhone, this is the device you should go after.
Pros
Improved camera technology

Good battery life

Different color range

Exact powerful performance as the 11 Pro

Ecstatic night mode

$50 less than the iPhone XR starting price
Cons
Bezels are thick as before

No fats charger technology

Design is identical to XR

Camera bump a bit sharp

Headphone dongle absent in the box
Design
The iPhone 11 comes packed with more technology than any other iPhone in terms of camera ability and processing speed. The model comes with a large 6.1 display screen and premium body makeover in different colors.  A spectacular feature of this phone is its image catching abilities, which features two sensors on its rear for taking wide-angle pictures. These sensors are 12MP each and are in a separate square glass enclosure of their own.
The night mode of this camera's image quality is another impressive feature as you can take bright and clear-cut images in dark places. The design isn't much different from the iPhone XR, but it comes in 6 different colors, including a new shade of lilac and mint green. The edges feel the same as other iPhones, but its 6.1-inch display takes up most of the front part of the phone, although slightly thick borders surround it.
Display
The display of this phone is quite bright and responds well to touch due to its sensitivity. The screen offers dazzling sunlight performance, and its overall movie and video streaming playback game are more robust than all the other iPhones.
Performance
According to Apple, the battery life of the iPhone 11 is an hour longer than the iPhone XR. If charged full, this device can last 24 hours long, although it lacks the fast charger feature in the box, so if you run the device down, you'll need to wait two-three hours long for it to charge fully.
Its overall speed and performance are robust, especially for its price. It offers a substantial experience when flipping through apps, although its speed at turning on its camera is quite slow, and to process pictures takes a bit longer than an android device. Although for a device that lets users edit 4K footage at 60 frames per second, that's such a powerful tool if you ask me.
Final Verdict
Overall, Apple made a great leap ahead of its competitors using the iPhone 11, and if for nothing, the fact that it lowered the cost of this device compared to its predecessors makes it a triumph for Apple. I believe that lots of Apple users are going to be won over by this device's camera and the safest option that comes with buying a modern smartphone.