How to Upgrade from Windows 7/8.1 to Windows 10 in 2020 For Free
Mar 16, 2020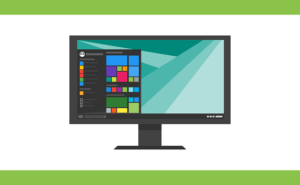 The supported life-span of Windows 7 has officially come to an end. This means that it is no longer safe to use Windows 7, as there will no longer be updates to fix security threats. Since, Windows 8 is practically not a viable option, the best thing is to move to Windows 10 and here is how you can do it for free legally. However, you need a legal version of Windows 7 or 8.1 for this to work. 
If you don't have a legal version of Windows 7 or 8.1, you can get one at a very low price from a third-party retailer.
Here are the steps to getting Windows 10 for free:
Go to the Windows official download page to get a copy of Windows 10.

While on the Windows download page, Click on Download Tool now. This step would allow you download the Media creation tool that helps you create a Windows 10 ISO file.

After downloading the Media Creation Tool, run the tool and accept all the License terms.

Select "Upgrade this PC now" then click on the next button.

On the next page, select "keeps personal file and apps" to ensure that all your files are kept safe and your computer is not formatted completely.

Click on the "Install" button and let the program run. Your computer may restart several times during this process, just let it do its thing.

After your Windows 10 installation is complete, navigate to "Settings> Windows Update> Activation" Here you will see the option to activate your Windows 10 digital license.

If you have not activated your former Windows before installing the new one, then you must enter the genuine Windows 7 or Windows 8.1 product key that you got from your retailer.
Note:
If you format your PC completely after installing Windows 10, you don't have to enter the product key again as the license is tied to the hardware. However, in some cases, if you change some parts of your PC, Windows might require you to enter your activation key again.
By installing Windows 10 on your PC you are entitled to all the security and hardware updates that Microsoft releases regularly. This ensures that your PC is safe at all times, and you can enjoy all of the new features that comes with Windows 10 and its subsequent updates.
Also, even though your chose the option that allows you keep your apps and settings from the previous windows version, the differences between the two Operating Systems might make you lose some apps. Windows 8.1 has a better chance of keeping all your apps intact after upgrading to Windows 10.
Otherwise you can sell your laptop if it's too old to run Windows 10 and buy a new one that will come with a brand new system.