Good Deals on Laptops
Mar 07, 2020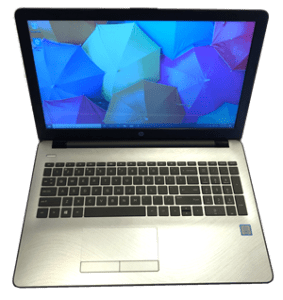 Technology is the new order of the day, making laptops an essential part of our lives. Computer serves various purposes, from learning new stuff to entertainment, and even creating new things for fun or business.
Due to the value of a laptop, the price for getting one is quite high. The price ranges from $500 to about $3000 depending on the laptop specification. The best places to get  good deal on a laptop are mostly online, but you can find good sale offers at retail stores too.
Here we list places that sell laptops at a good deal:
Amazon
Amazon is one popular shopping site where you can find good laptops for gaming, entertainment, and even for business purposes. The online shop is packed with different laptop brands, from HP, Dell, Asus, Apple, Acer, and MSI.
Amazon gives you the leverage to read reviews on the laptop you would want to purchase, for you to know if it's what you want or if it is below your expectations. It also comes with free delivery when you go with Amazon Prime.
Another remarkable fact about Amazon that they give out discount codes on their products, and you could get a laptop at a relatively great price.
eBay
eBay is another online market where you can buy laptops at a relatively low cost. On eBay, they provide you with good laptops that wouldn't break the bank. The laptops sold on eBay are mostly refurbished, making it cheap.
The laptops sold on eBay are in perfect condition, and they have excellent system specifications too. They sell different brands of laptops, from HP to Dell and even Apple. They have an attractive shipping fee and also free shipping options. The only problem with the free shipping option is that the laptop may arrive a bit late, like in a week.
Craigslist
Craigslist is a platform with ads which are mostly free. It is very popular in the US. Buying laptop from craigslist takes more time and work but may be well worth it. One browses through ads looking for desired product at a good price, then contacts and meets the owner and makes a deal in person.
Ways to get a laptop without money
Getting a laptop on credit is not possible at the moment. However, there is a start-up in India that is keen on providing laptops for students. It does this mostly upon a suitable payment plan. It is known as Equated Monthly Instalment, or you can call it EMI.
The students will have to pay for the laptops in installments until they pay off the price for the laptop. The process is stress-free. As long as you are a student, you don't need a credit card verification or eligibility.
Black Friday
You can also get a good laptop at discounted price on Black Friday. Items bought on this day are usually very cheap. Black Friday provides customers with the opportunity to obtain virtually every item in the shop at a low price or for free.
The Black Friday is relative to different markets, shops and also location. In the United States, Black Friday is always one day after Thanksgiving.