Best Gaming Computers of 2019
May 21, 2019
Gaming laptops and desktops have soared in popularity in recent years, as has the computing power. There are so many options so it can be really difficult to settle on one computer. But, certain PCs cater to certain needs.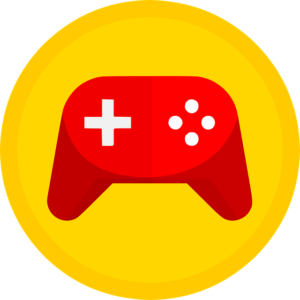 This is a really great mid-high end desktop. Not only does it perform great, but it also looks awesome. The side panel is also an LCD screen so you can put anything you want onto the translucent glass. Seeing the panel in person, it looks incredible. ● CPU - Intel i7-8700K ● RAM - 16GB DDR4 ● GPU - nVidia GTX 1070ti ● Storage - 1TB HDD + 120GB SSD
It's incredible how great the specs are for $800. This PC can handle any triple-A games on the market today, and can even handle VR! If you don't like the gamer aesthetic, this computer might not be for you. If you want a plug and play type experience for < $1000, the CYBERPOWERPC Gamer Xtreme is ideal. ● CPU - Intel i5-8400 ● RAM - 8GB DDR4 ● GPU - AMD RX 580 ● Storage - 1TB HDD
A good VR build is a PC that is upgradable, and comfortably run any VR game without completely breaking the bank. Not only is this PC affordable, at $1481, but it's also a small form factor PC, with dimensions of only 13.75"(H) x 4.00"(W) x 11.75"(D). ● CPU - Intel i5/i7/i9 - 9900K ● RAM - 16/32GB DDR4 ● GPU - nVidia 1660 - RTX Titan ● Storage - 512-10TB HDD + 250 - 1TB SSD
$1500 is a sweet spot between a mid to high end build. It will be able to run even the most demanding games at medium settings. This build has some really high end specs, and will last for years to come. ● CPU - Intel i7-8700 ● RAM - 16GB DDR4 ● GPU - nVidia RTX 2070 ● Storage - 500GB SSD
The Best Option - Build your own!
Building your own PC both teaches you about the inner workings of computer hardware, and makes it much easier to make upgrades or repairs. Trust me, seeing the monitor turn on with the BIOS after spending hours building a computer for the first time is so rewarding. Also, it's cheaper!
A lot of people make the classic mistake of going way overboard on their first build. Make a PC that can run what you want it to, but getting an overkill PC normally leads to wasted money and less money for upgrades.