Technology is a fickle mistress. It seems every few months a refresh of some kind seems to be hitting the market, confusing consumers all over again. Though fret not! If you need to sell your laptop check visit our homepage.
Today I'll be going over top three laptops to purchase this 2019 year. After careful examination and inquiry we've determined what we feel is a well rounded list for the average tech savvy consumer. So to kick off our list is the wonderfully designed . . .
Huawei MateBook 13:
This is a machine no one should sleep on this fiscal quarter. Huawei decided to pull out all the stops by including an eighth generation Intel Core i5 – i7 CPU in it's models, coupled with an Intel UHD Graphics 620 GPU, you'll certainly get your fair amount of use out of this machine. Now some may call me greedy, but others might agree with me on eight gigs of RAM being a sticking point. Now it's a fair amount, don't be misled, but I for one would've liked to see more. Especially considering since this laptop is priced at $999.99 and has no Thunderbolt 3 port. Not to mention it's only available in the United States as of now. Though if you're looking for a decent laptop with no setup then I'm positive you'll get a bang for your buck.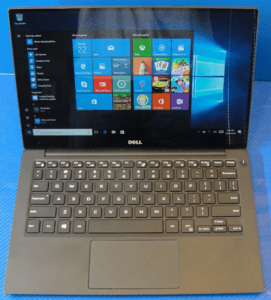 Dell XPS 13:
Ask anyone in the office and they'll tell you that I'm one who always gives credit where credit's due. And the Dell XPS 13 is very deserving of credit. You're looking at another eighth generation i5-i7 Intel core paired with Intel's UHD 620 GPU. Now where things draw different is the roof Dell set for Ram. You've got your industry standard at eight, but they've also got a 16gb model, which will be a godsend for anyone looking to play graphic intensive games on this machine. The screen's resolution is excellent as well, we're working with a base 1920 X 1080p, then on their flagship model you'll be enjoying content at a full 4K or 3840 X 2160 for all you pixel counters.
Other things to note is that the battery life has been drastically improved from last year's model, which means binging longer! This is a solid refresh from last year's XPS 13, while it doesn't bring a ton of new to the table, the additions that are added are very welcome and benefit the consumer. And those looking to pinch a few pennies, but still want a full featured laptop will be happy to know that this is the cheapest option compared to everything else on the list, clocking in at only $881.99. A steal honestly.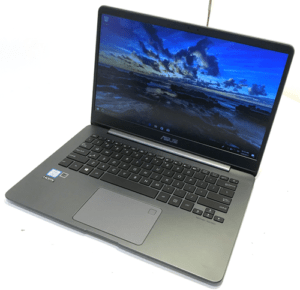 Asus ZenBook Flip S UX370:
Last but certainly not least! The Asus ZenBook Flip S UX370Asus ZenBook Flip S UX370 is a knock out entry in this year's laptop market. Asus did not mess around when developing this beast and you'll certainly see why. Equipped with an Intel Core i7-8550U, Intel UHD Graphics 620 GPU, and not to forget 16 gigs of RAM, you can already smell that R&D budget. Now while the $1,299.99 price tag might not be for everyone, I'd still implore those curious to keep their eye on this one. That price also gets you a 13.3 full HD touchscreen along with 512GB PCIe SSD. This right here is a workhorse and those looking for a powerhouse of a laptop will find this fits their needs.
Now are their things I'd like to see done better? Of course, for starters the frills found on other devices are absent on
Asus' machine. Things like fingerprint magnets and Higher Res screens could be deal breakers to some of you out there, but that's the whole point of this list.
Options, options, options. Computers aren't one size fits all baseball caps. Different machines tailor to different people. I just hope this list was well rounded enough to give you guys a general feel of what's out there this year and what to expect for the coming months. Remember folks this is only February! With CES long wrapped up from last month, who knows what these companies are getting ready to unleash upon the world? you can already see the barrier of entry has been set much higher