Dell Seems to be Stealing the Show
Feb 09, 2019
Dell won the CES 2019 in term of laptop announcements. They have got a lot of good improvements coming, and I've really got to hand it to them. It should be no surprise. Dell was one of the first companies to make and sell laptops. Let's take a look at what we can expect from Dell in 2019.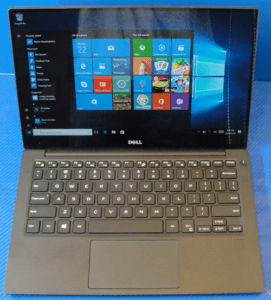 In terms of displays, Dell announced that they will be introducing 15-inch OLED panels and 240 Hertz panels throughout a number of the laptop in their lineup over the course of 2019, including the Dell G5, G7, and Alienware M15 and M17. Supposedly this should come around April. This is worth keeping in mind if you are considering buying a new RTX Dell before then.
DELL G7
As soon as I see the new Dell G7, the first thing I thought was, "wow, that's thinner!" I was instantly able to see the difference. The 10 series G7 was 2.49cm while the new RTX model was 1.99cm, so despite getting a boost in terms of graphical power, we're also shaving odd half a centimeter, or about 0.2-inches. It should be available with either an RTX 2070 or 2080 graphics. Dell doesn't tend to specify Max-Q or not. It's still a pretty big jump for the GTX 1070 Max-Q.
This time around it's also got a 144Hz display and optional G-Sync. Thanks, Dell. Finally, we have a real gaming laptop on your hands. I'm pretty sure all of the 10 series models sold with 60Hz panels, so a lot of people would be turned away in 2018. We saw a lot of gaming laptop making that 144Hz transition in 2018. Dell also got with the picture and created their keyboards with RGB lighting, now we're in serious gaming territory. These are nice changes since the last generation and should make the G7 more competitive with the offerings from other brands.
Dell G5
The Dell G5 has also been upgraded in a similar manner to the G7. At CES they had two versions of the G5. The standard version and the special edition version, or SE. The special edition is basically the same, except it's also available in white, and underneath it, it has a cool window looking into the heat pipes. Though, you probably won't be seeing the underside of your laptop very often, but, it's there.
So, the G series laptops are now thinner, more powerful, have thin bezels, have faster screen refresh rates, have an option of an OLED panel, and of course, we can't forget the RGB lighting.
XPS 13
The XPS 13 has also undergone a few changes, namely, the CPU has been upgraded to Intel's latest Whiskey Lake offerings. In the display unit at CES, it had an i7-8565 CPU, and that's a very capable chip. Maybe the most noticeable change was the lack of having a "nose-cam". It was amusing that in Dell's own presentation he referred to it as a nose-cam too. That being said, they were able to get it put back up on the top bezel.
There's also a new white version available called Frost. Basically, it just looks brighter and more white.
Alienware, as we should all know by now is a part of Dell, so I will mention the new M15 and M17 gaming laptops. The problem is that with the new RTX models just around the corner, who is going to care? Plus, we'll have to see how pricing goes. Who knows what they will sell their computer for?
Alienware M17
I believe that the M17 is new, it's essentially just a larger m15, but with a 17-inch screen, as you could probably imagine. Both the M15 and M17 will be available with RTX 2070 or 2080 graphics, but there's more to these refreshes than just the RTX. These models should also be getting 240Hz panels as mentioned before. The M15 that I was using had a 240Hz display and I could noticeably see the difference just scrolling around.
Alienware Area 51M
Alienware also, of course, had the insane Area 51M gaming laptop as well, which can have up to an NVIDIA RTX 2080 and an Intel i9-9900K, both of which can, in theory, be upgraded.
Other than gaming laptops, Alienware also is launching a 55-inch, 4K, 120Hz OLED monitor. Though truthfully it looks more like a TV, having such a fast refresh rate on such a huge screen is impressive. Combining any of their new laptops with a mega monitor like this is just craziness! But how cool would it be to have?