12" MacBook Still Worth Buying?
Nov 14, 2018
Apple just announced that they will sell Macbook Air again, which is pretty darn close specs and size-wise to the 12 inch model. But it's a new model and it's a little cheaper. Is the 12 inch Macbook still worth buying then? Let's find out what's good about it.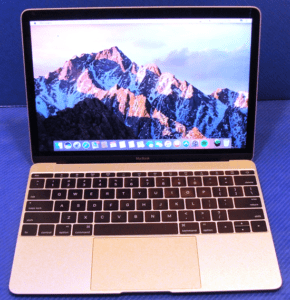 The 12' MacBook is an ideal device for high school and college students, especially for its portability. It is still the smallest and lightest MacBook Apple has ever made. The device is pretty much amazing because Apple crammed in as much as they could into a device as sleek as this with only a few compromises.
Unlike the 13" or 15" MacBook, the 12" MacBook can be used side-by-side with a notebook on a desk, making it the ideal device for that purpose. The screen has enough real estate without being overly large, and it's not so small that you have to struggle to use it for extended periods when typing unlike with an iPad for example.
Keyboard
The keyboard on the 12" MacBook is the same size as what you would find on the 15" which creates enough room for typing. Also, it uses the butterfly key switches found in more recent MacBook's although some persons might find it's not as tactile as they would want. Therefore, it's recommended you give it a try before committing money to it especially since Apple made some tweaks to the butterfly key switches in 2017 and above models, so they are more tactile. The trackpad is fantastic, and it's smooth and accurate.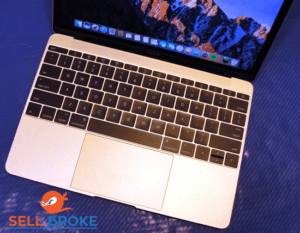 Display
The display on the device is wonderful, it has a resolution of 2304 x 1440, giving it a pixel density of 226ppi and apart from being sharp, it is also color accurate, one of the best you would find on any device. One other area where this device comes out excellently is the battery life, and it can comfortably go through 8 hours of continuous use.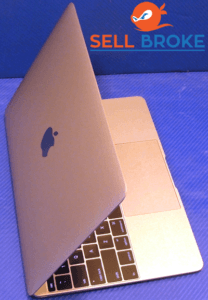 Ports
On the downside, two areas where this laptop gets knocked is for the lack of ports and its internal specification. It comes with just one port, a USB Type C port on the right and the left a headphone jack, and that's pretty much it. There's no USB Type A, an SD card slot, no display port, HDMI or anything like that and this can be a bit annoying especially for someone that uses ports on a regular. However, if you take into consideration what this laptop was designed for, which is as a school device, you might understand the absence of ports a bit. However, with the use of adapters and dongles, you should be able to use as you require.
Specifications
The base specifications on this PC are a 1.1 GHz processing speed, 8GB RAM, Intel Core m3 processor and Intel HD Graphics 515 1536 MB. Although for these specs, the device might seem too expensive, but it runs most applications comfortably; would play most games and handle 4K video editing on Final Cut Pro and even though it might slow down a bit, it still gets the job done. Overall, the 12" MacBook is a very portable and effective device and a lot of high, and college students would find in it a great device. I will leave it to you to decide if you want to buy the new Macbook Air or the classic MacBook 12. I'l just stick with the latter since I already own it.