You just decided to sell your laptop and bought a new one and now the time has come to go through the process of installing the programs that you need. Thanks to open-source materials, software, and freeware, loading your new machine doesn't have to cost you a fortune. Whether you have a desktop or laptop computer, these are some of the free programs that you may want to load depending on your own personal needs.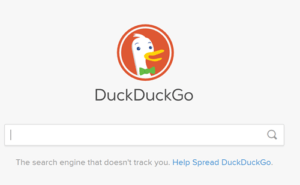 An Internet Browser
This is one of the most important pieces on your computer. When you get a PC the stock browser is Windows Edge, and on an Apple product, your stock browser is Safari. Both of these are really good, but if you want the best browser right now, it's a toss-up between the overall best browser. In one corner you have Google Chrome with its large assortments of extensions, cross-platform support and cross-device syncing. In the other corner is Mozilla Firefox with most of the same features as Chrome which has improved quite a bit over the last year making it a great alternative to Chrome. Other ones to consider are Opera and Vivaldi, the privacy focus to break browser and many others. When I need more privacy I also use Duckduckgo.
Office Suite
A must-have for any computer is an office suite like Microsoft Office, but if you need a completely free office suite, LibreOffice is hard to beat. It's open-source and includes alternatives to Microsoft's Word, Excel, PowerPoint, and Access. LibreOffice has also improved over the years with their compatibility with Microsoft Office. if you want even better compatibility there is WPS Office and it's free but it's ad-supported. Instead of adding software to your computer you could opt for the free online version of Microsoft Office and the Google Docs, Sheets, and SLides are really good too.
A Media Player
To play media files stored locally on your PC you will need a media player. The VLC media player will play just about any audio or video file that you throw at it, even those weird formats you've never heard of. Quite simply, VLC gets the job done most of the time without any hassles. Other media players to consider are Pot Player and Media Player Classic home cinema.
Image Editors
If you have a photo that needs to be retouched or you want to create a new image, there are several free programs that are similar to PhotoShop for you to choose from. GIMP leads the pack as the best image editor that you can get with many of the same features as PhotoShop including a ton of photo enhancement tools and the ability to work with layers. If for some reason GIMP doesn't float your boat, paint.net is another solid alternative that's popular with many people.
Gaming
If you're a gamer, one of the first programs you should install is Steam. It contains most of the games that you'd ever play on your computer. They're known for having awesome sales and it's super easy to use to keep your games library organized. Certain games and franchises not found on Steam can be found on competing services including Ubisoft's Uplay, Origin by Electronic Arts, and GOG Galaxy, just to name a few.
PC Cleaners
Even with a brand new computer or before you sell a computer or laptop, it's a good idea to use a PC cleanup tool to remove any unneeded files from your system that helps to keep your drives in good health. BleachBit is a common favorite. It is open-source, lightweight, and easy to use. Another good one to consider is Glary Utilities 5, and of course there's the ever popular C-Cleaner; however, it did suffer a massive malware attack late last year and with other recent issues you may not want to get this one right now.
Torrent Clients
Torrents have a bad reputation due to illegal file sharing but they do have many legitimate uses including sharing free software and being able to download files that you already own. In our recent blog, we recommended our top-five picks You can read more about those here.
qBittorrent is at the top of our charts because it's open-source, fast, and reliable. It also comes with a search engine and a media player built-in. If you've used other torrent clients you'll also like that it's ad-free.
Security
If you're in the need of security software, Bitdefender Antivirus free edition does a great job at protecting your PC or laptop from viruses and malware. As an added layer of security, Malwarebytes anti-malware free is good to keep around as a good backup for those times that you need to run an additional scan. They will initially offer a free 14-day trial of their premium version after the trial ends, it reverts back to the free edition.
Others to consider include are Sophos Home, and Windows Defender that both offer the average user decent protection. If you're prone to risky behavior online or you're running an unsupported operating system like Windows XP, you may be better served by getting a premium security program.
Text Editors
For coders and developers, one of their favorite text editors is Sublime text, which has a lot more features than the built-in notepad program for Windows. Speaking of notepads, Notepad++has been around for a while and is worth checking out. Visual Studio Code and Brackets are two more worth considering.
Storage
For many people, using a cloud service to backup storage data is a must-have. If you use Dropbox, they offer 2GB of space for free. That's not a lot, but that might be useful for your most important documents. If you combine that with other services, that storage can add up.
Google offers a generous 15GB of free storage to be synced in Google Drive, Gmail, and Google Photos. There's also Microsoft's OneDrive that offers up to 5GB and iCloud for Apple users gets you another 5GB.
Automated Installer
If you want to simplify the process when installing new software on your PC, one of our favorites is Ninite. It's an automated installer that includes many popular programs. You just pick the ones you want and select "get your Ninite". Once the file is run it will install the programs you selected without any toolbars or ads. Ninite is completely free for home use.
There you have a few popular programs that you may need to download after you've bought a new laptop or computer, or even some apps you need in order to clean a laptop that you plan to sell.
Links to the programs mentioned:
Chrome
https://www.google.com/chrome/
Firefox
https://www.mozilla.org/firefox/
LibreOffice
https://www.libreoffice.org/
VLC
https://www.videolan.org/vlc/index.html
GIMP
https://www.gimp.org/
Paint.NET
https://www.getpaint.net/
Steam
https://store.steampowered.com/
BleachBit
https://www.bleachbit.org/
qBittorrent
https://www.qbittorrent.org/
Bitdefender Antivirus Free Edition
https://www.bitdefender.com/solutions…
MalwareBytes Anti-Malware Free
https://www.malwarebytes.com/free/
Sublime Text
https://www.sublimetext.com/
Dropbox
https://www.dropbox.com/install
Ninite
https://ninite.com/