2018 DELL XPS 13 Laptops
Jul 02, 2018
2018 Dell XPS 13 laptop is the latest product from Dell and it has been refined further than ever before. It is an 8th generation laptop with the quad core kaby lake R core chips installed in the Central Processing Unit (CPU). The XPS 13 delivers an impressive performance up to 40 percent faster than previous generations thanks to its nearly borderless display, light weight, optional 4K display with Screen size of 13.3-inch, Ultra HD (3,840 x 2,160), an improved webcam, support for eGPUs and a cooling system that promises stronger sustained performance.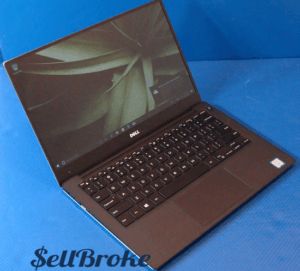 Other Features of the Dell XPS 13 include; three USB-C ports, Windows 10 and a microSD card slot which makes this laptop a lot more powerful than it looks. It also has a long lasting battery capacity of about 12 hours, a 2.4GHz Intel Core i7 i7-5500U processor, Intel UHD Graphics 620, and 16GB DDR3 (2,133MHz) RAM. The Dell XPS 13 has sharp Infinity Edge touch display and aside the awkward camera placement, the Dell XPS 13 is easily the best laptop you can buy today.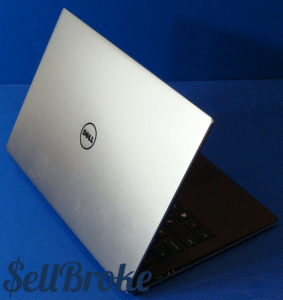 DESIGN
The Dell XPS 13 is an upgrade of the previous generation XPS laptops. The display is designed to contain bezel that are 23 percent slimmer compared to the almost non-existent borders XPS. As a result of the absence of frame around the screen, images appear bolder. The size of the Dell XPS 13 remains unchanged (11.98 x 7.88 x 0.33 inches) and weighs about 2.67 pounds which make it more convenient to carry about. It has a 13.3-inch Quad HD+ infinity screen (3200 x 1800) which gives 276 pixels per inch and a Sharp Infinity Edge touch display. The keyboard deck of the Dell XPS 13 houses a crystalline silica material that has the white colour literally woven into it like a fabric, in nine composite layers.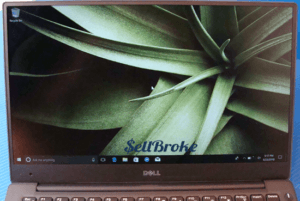 DISPLAY AND GRAPHICS
The screen of the XPS 13 is designed to contain 4K Ultra HD (3,840 x 2,160) resolution which pops out images clearly, giving the XPS13 an edge over earlier generations of the XPS 13. The touchscreen is coated in 0.65% anti-reflective coating and aimed at offsetting the limitations of all touchscreens. The XPS13 has a contrast of 1,500:1 and 100% sRGB colour profile, giving it a fantastic brightness such that even at 10% brightness it does not affect one's ability to read or write in the dark.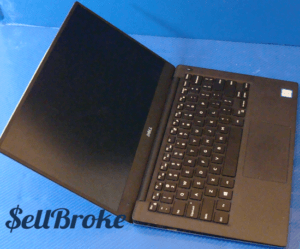 PERFORMANCE
In terms of performance, the XPS 13 is twice faster than its 7th generation precursor, with two additional core making a total of eight threads for processing. CPU - 1.8GHz Intel Core i7-8550U (quad-core, 8MB cache, up to 4.0GHz) Graphics - Intel UHD Graphics 620 RAM - 16GB DDR3 (2,133MHz) Screen - 13.3-inch, Ultra HD (3,840 x 2,160) UltraSharp InfinityEdge touch display Storage - 1 Terabyte PCIe Solid State Storage Ports - 2 x Thunderbolt 3 (USB-C), 1 x USB-C 3.1, micro SD card reader, headset jack Connectivity – Superb AC 1435 802.11 Wi-Fi, and Bluetooth 4.1 Camera - Widescreen HD (720p) webcam with 4 array digital microphones Weight - 2.67 pounds (1.21kg) Size - 11.9 x 7.8 x 0.3-0.46 inches (3.02 x 1.99 x 0.78-1.16cm; W x D x H)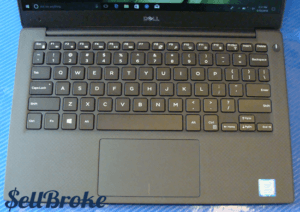 Pros
Great performance Quad-core CPU Kaby lake 12 hours of battery life Centered IR cam Memory up to 16GB Fast and up gradable SSD storage 4K touch display Performance cooling system 50 – 60% multi colour display Great keyboard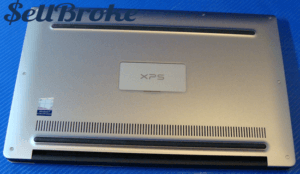 Cons
Awkward  webcam placement The click on the touchpad is unsatisfying as there is no clear distinction between right and left click Because of its lightweight and stiff hinge, opening of XPS13 must be a two hand process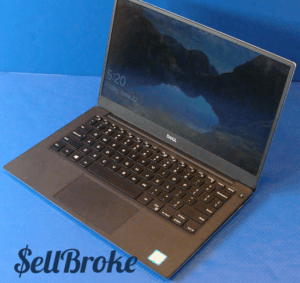 CONCLUSION
The DELL XPS 13 is an excellent device and although quite similar to the previous model in certain features, there are some remarkable changes which puts it a head above. Some of the more noticeable changes are the USB-C port which contains three ports as against the previous XPS 13 models which still retained a USB-A port. Out of the three USB-C ports, one is a Thunderbolt, the second port is for connecting storage devices and the third used for charging. Dell XPS 13 has an impressive screen brightness and a high contrast with wide sRGB. Other amazing features of this device are a display that doesn't wobble, a keyboard that is comfortable to type, a battery system that last for more than 12hours as against the previous laptops. No one can resist making an order for the Dell XPS 13 today.