System76 Galago Pro Laptop 2017
May 23, 2018
♬ ♪ Brainstorm, take me away from the norm... ♪♪ I got to tell you something... this phenomenon, I had to put it in a blog...and it goes like, whoaa... amber is the color of your energy, whoooa... shades of gold displayed naturally.♩♫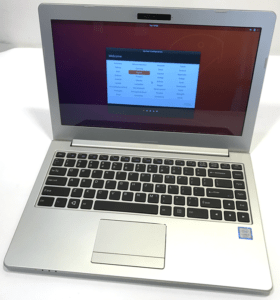 Oh, wait, what, 311? OK, song break, let me get back on track. It seems like every Wednesday when it comes time to get into the workday I get preoccupied with just about anything else, and today it was getting lost in the music of 311. They are old school classics and I love them still just as much as I did in the 90s and early 2000s. I can't believe they've been around since 1988! Wow man, just wow. Know what else I love? Let me tell you... I love selling my old laptops and being able to get some extra cash to buy a newer one whenever I feel like it. You know how I do that? I simply punch in "sell my broken laptop" into Google and click on SellBroke.com and start the process.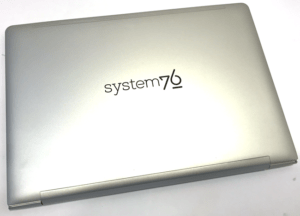 I've been using my System76 Galago Pro for about a 6 months now. It was something that I picked up in 2017. And since I already had a System76 Gazelle, I thought why not a Galago? The Galago was a nice piece. It had a 13.3" 3k high DPI display with a resolution of 3200 x 2800, and 8th generation Intel processor i7-8550U with integrated UHD graphics, 8GB of DDR4 RAM and a 512GB Samsung 960 Evo NVMe as the main OS drive. I mean this was a solid machine without a doubt.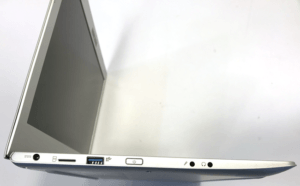 As far as ports were concerned it had what you needed and then some. Stacked with a full-size Ethernet port, an SD card reader a full-sized HDMI, a mini DisplayPort, a couple USB 3s, a USB-C, separate audio and mic jacks and a SIM card reader. It really had everything I needed.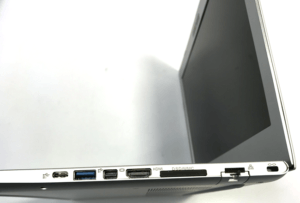 There were a couple minor deficiencies like the bottom firing speakers weren't too loud and pretty muffled. The build quality was good, but not fantastic. The battery life with pretty intense usage lasted about 4-5 hours, not great, but not horrible either. The webcam was a normal 720p, nothing spectacular, but then again it's basically the daily standard.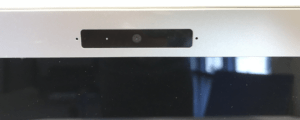 The bezels on this guy are huge! Especially, the bottom bezel. In 2017 this is actually completely avoidable. I don't know what they were thinking with this type of design, but what can you do? Aside from that, the device is pretty decent.
The keyboard is nice and smooth with clean typing and feedback. The trackpad and its buttons are great performers and the screen is phenomenal.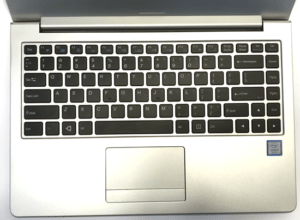 In terms of performance, it's lightning fast mostly due to its optimization. It's extremely light and portable and has all of the ports you could need. All in all, it's a decent machine and the base model sets you back about $900. But in my case, I had to get rid of it for motives of travel. I have other laptops that I prefer and with this job, I get to use a lot of different ones, kind of at my disposal. Sometimes I actually keep them or buy them at a discounted rate, and other times I return them, and sometimes I just sell my used or older laptops online. However, in every case, when I have a laptop that's a few years old and the manufacturer doesn't offer any buybacks, or if it's damaged, I use SellBroke's buyback policy like a charm.