Getting a gaming computer doesn't have to be difficult nor expensive. Today, I'll guide you through a build that won't cost you an arm and a leg to build. For about $400 USD, not only are you getting a system that is easy to build, especially if this is your first time building a gaming PC, you're also going to get a lot of power.
Welcome to the Boson 4.0.
To start with, you have the Thermaltake Versa H15 case. This is going to be micro-ATX, which means that you will have plenty room for all of the components, plus a little bit of upgrading in the future. More importantly than all that, it is going to be really easy to work in. Just pop off the left partition and you're ready to go.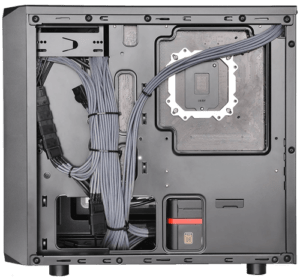 Case
On the back, there's a 120mm exhaust fan. Up front there is a USB 2.0 port, as well as USB 3.0. It may not be the fanciest case in the world, but the removable dust filter for your power supply is pretty cool.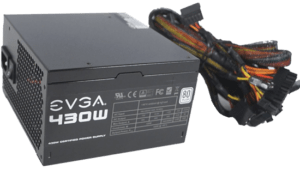 Power supply
For power, you have the 430-watt EVGA supply. When it comes to budget builds, you do need to be careful on what kind of power supply you are getting. While there are cheaper options than the EVGA 430W, it's kind of the heart of the build, so you want to get quality parts. You don't want to put a cheap power supply in your build.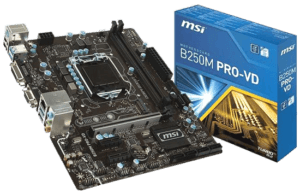 Motherboard
For the motherboard, you can use the MSI B250M Pro-VD. What is cool about this is that this B250 chipset supports not only Sky Lake but also the brand new Intel Kaby Lake processors. It is a basic board, but you do have some cool features, including the PCI slot. It is actually a metal slot and the idea here is when you transporting it, it will stay safer when the heavy graphics card is trying to wiggle loose. On top of that, you also have an m.2 slot, that not only supports SSDs, but also the new Intel Optane.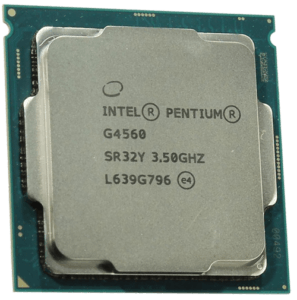 Processor
Powering the new Boson 4.0 is the new Intel Pentium G4560. Typically, Pentiums haven't been good for gaming builds, but what's special about this one is that it supports hyperthreading. That essentially turns it into a Core i3 that costs a whole lot less. So, even though it might be cheap, don't underestimate the Pentium. With a clock speed of 3.5 GHz, it actually isn't that really far off from higher-end chips like the Core i5, depending on the game. Generally speaking, for a build like this, this is going to be pretty much perfect.
Always make sure to correctly apply thermal paste to the CPU. Otherwise you can easily destroy your system.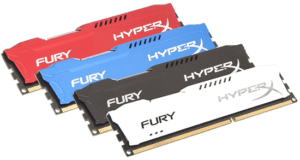 Memory
Next up is the memory. Here you are going to use Kingston 8GB Hyper-X Fury. The cool thing about Skylake and Kaby Lake chips is that they do support DDR4. It's not a huge difference compared to DDR3, but it is a little bit quicker, and who doesn't like a few extras frame rates when possible? There is an addition DIMM slot if you want to upgrade your RAM to 16GB in the future.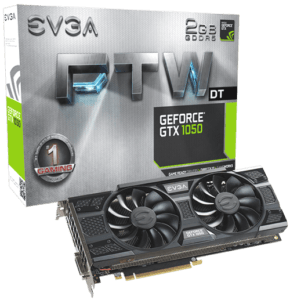 Graphics card
Now the graphics card. In this case, you are using an EVGA GTX 1050. The GTX 1050 is another one of these parts that really makes a ton of sense for budget builds. For about $110 you're getting a lot of horsepower. Especially when paired with the Pentium, you should be good for some pretty decent 1080p gaming.
While it packs a punch the 1050 is a pretty small card. That's not a bad thing. Not only does it easily fit in the case with tons of room to spare, but it is also completely powered from the motherboard. It pulls all of the power it needs straight from the PCI slot.
Storage
Last but not least, you need an SSD. yes, you can have an SSD in a $400 system. In 2018, you should not be building or buying a computer without an SSD. It makes such a huge difference to the everyday usability of a computer. It's so much faster and so much less frustrating. For this part, you can use a Kingston SSDNow UV400, and the only real downside to this is it's only 120GB. If you don't mind bumping the price up just a tad, you can upgrade it to 240GB, or, since it's a gaming PC with plenty of room for expansion, you can add an additional hard drive.
It's a simple as that to build a Boson 4.0. For just about $400 you can get a machine that will easily play most of today's titles at 1080p on high settings with real decent frame rates of about 70-100 fps, depending on the game.