With Christmas just around the corner, I am sure many parents and significant others, are getting the iPhone X request. Since its November 3rd debut, it's been out now for a bit over a month now. You've probably read or watched a bunch of iPhone X reviews by now. You have also probably taken notice of the new bezel-less design, the OLED screen, the infamous notch, Face ID, animated emojis, and its new gestures. We did not want to rush our review so no after a month we feel fairly comfortable giving our readership our opinions. You decide if it really lives up to the hype.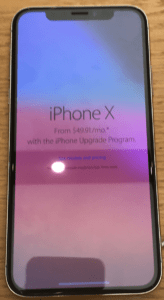 Let's get right into it. First of all, the notch on the face isn't too bothersome. It is not ideal, it does cause for some apps to have letterboxing and if you zoom in on video it basically cuts into it. Also it covers up a big chunk of the notification bar so you don't get a battery percentage indicator or headphone icon unless you swipe down to get the control panel.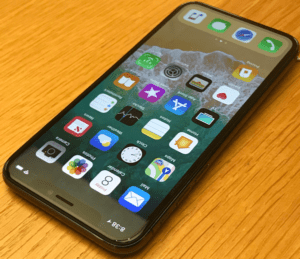 Feel like a 1st generation device
It does kind of make the iPhone X feel a bit like a first generation device. Maybe something like the iPhone XI might fix. However, it really isn't a big deal and you do quickly get used to it. To be honest, it's really the only thing that slightly takes away from an otherwise absolutely beautiful screen.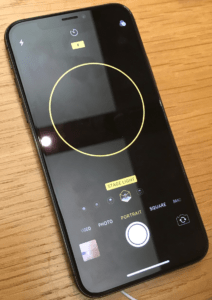 OLED panel
Unlike the iPhone 8's LCD display, the iPhone X uses an OLED panel. It's brighter, sharper and more vibrant thanks to the infinite contrast. It also supports high-dynamic range, so you can watch HDR movies on Netflix and Amazon video. Add to that the impressive True Tone display that adapts the screen's color temperature to the ambient lighting around you, and you've got, in my opinion, the best display on a phone right now. What really makes it stand out is how Apple has managed to fit this taller 5.8″ screen into a body that's not much bigger than the standard iPhone 8.
Picking it up feels more like an iPhone 8 than an 8 Plus, both in terms of size and feel. It's still usable one-handed due to its size and software. It doesn't have things like landscape mode for the home screen like the 8 Plus does. The X feels great to hold. There is a reassuring weight to it, and despite having a full glass body it doesn't feel too slippery in your hands. However, being fully glass bodied it is a fingerprint magnet.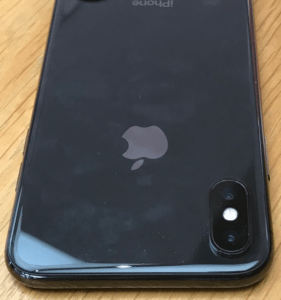 Still a camera bump
There is still a camera bump on the back and it could be susceptible to easier scratching. It also tends to be the one place that constantly gets dirty around it. I guess an easy fix here is simply to stick a case on it to make the bump flush with the case. Of course, there is still no headphone jack, which is a bit annoying. It is something we just have to come to accept on more and more phones these days. On the plus side, the iPhone X can withstand being dropped into a meter of water, thanks to the IP67 rating. Furthermore, the stereo speakers sound great.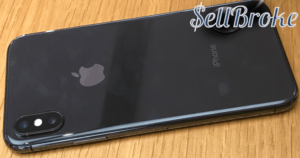 Compared to the iPhone 8
Compared to the iPhone 8 and 8 Plus, the X has a nicer screen, thinner bezel and the second camera lens has a slightly wider aperture. But none of that changes your day-to-day user experience. What does change your daily interaction is the home button, or rather, the lack of the home button. Now you unlock your phone with your face to Face ID. Of course, you can still use the PIN option or fingerprint reader.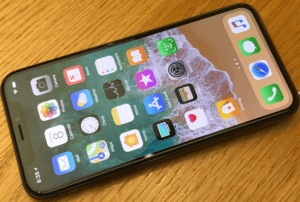 While using your face to open your phone feels a bit more futuristic and more often than not, it does work seamlessly. Overall it feels like a bit of a slower process. There are factors that can affect the functionality of Face ID, such as having the phone directly in front of your face, the lighting around you, and so on. In fact, it works better in the dark because of its IR sensor. Face ID and face unlocking is probably the future, and the True Depth tech is seriously impressive here. Like many of Apple's innovations, it also feels like a bit of a pain in the ass for a while until you get used to it. Once you get used to it, it's no longer an issue really.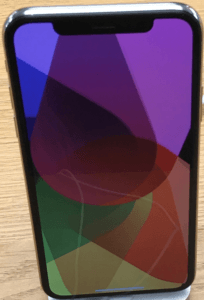 True Depth camera
There is another use of the True Depth camera, and that's the use of the animated emojis. These are basically animated emojis that mimic your facial expressions. The thing with this type of app is you'll play with it at first and post stupid things to Instagram and Twitter and then within a few days you'll forget about it again and move on. It is, however, an impressive tech demo of their Face ID software.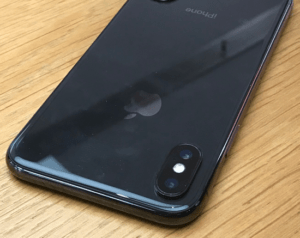 The other big change here is the gestures. You swipe up from the bottom to go back to the home screen, swipe up and right to bring up recently used apps, swipe down from the top right to get to the control panel and swipe down from the left to access the notification bar. I think gestures are really the way forward and it feels really slick on the iPhone X. Although, I do think a lot of people like the idea of a physical home button.
The dual 12MP camera setup is also slightly improved on the X with a second lens offering a wider f2.4 aperture versus an f2.8 on the 8 Plus which makes it better in low light.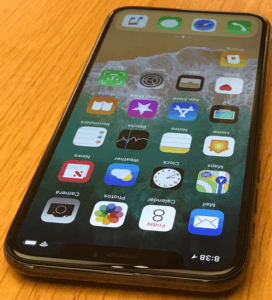 Compared to other phones
I have also been using an older iPhone 8 as a comparison unit and the X comes out on top of the competition. The iPhone X's camera has better color accuracy and is way more versatile thanks to the second telephoto lens. Though this camera pales a bit when compared to other brands like the Google Pixel. It is definitely probably the second best camera on the market behind the Pixel.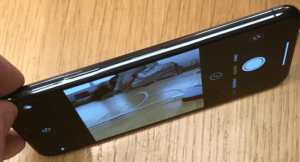 Battery life
One of the biggest complaints with the iPhone 8 is battery life. The Plus models always offer a much better battery lives. Usually, they would provide about 2-3 hours more. The good news here is that the X comes in closer to the 8's battery power. I usually had some battery remaining at the end of a regular day's use. However, the one thing that is always very controversial is battery time because people use their phones very differently across the board. Some people spend a lot of time texting. Others only use it for email and basic daily needs. And then some other people may use it primarily for talking on it as a phone… Yes, go figure, some people actually still talk on their cell phones!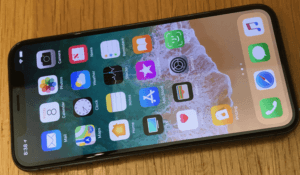 Wireless charging
Another nice addition is that it supports wireless charging. But where it falls a little short is unlike the competing Android phones that almost always provide a fast charger. This $1,000 USD iPhone X does not.
Many may think that Apple is too arrogant and overpriced for the daily user. And they wouldn't necessarily be wrong in that assumption. However, one thing that Apple is always doing is pushing for innovation, and you have to respect that. I think Face ID and gestures are the future of smartphones. Even if they do take a while to get used to. Even though there is always a bit of a learning curve with every new generation of devices, you can usually find more good things than bad, and on that note, I really like the new iPhone X.