Aero 14" GTX 1060 Gaming Laptop
Nov 29, 2017
After reviewing the Aorus X7 V6 17″ laptop yesterday, today we have another less known to general public gaming machine.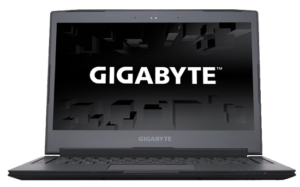 We have covered other Gigabyte laptops in the past and we can safely say that they make quality computers. Here I will touch the updated 14-inch Aero.
The Gigabyte Aero 14" has been updated with a GTX 1060, it's relatively affordable, thin and light, yet powerful gaming laptop. I say relatively affordable because a lot of gaming laptops in this kind of form factor are significantly more expensive. This laptop sells for $1,600 USD in base configuration.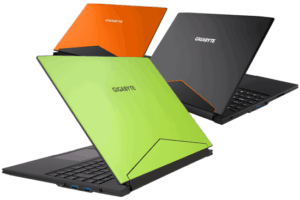 Design
This 4.16-pound and 0.78-inch thick laptop comes in various colors ranging from black, orange, and green. Also, you can sort of mix and match these colors to your liking with the faux carbon fiber contrast.
The build quality is good. It uses aluminum, but there are some plastic components as well. So the screen has a little bit of flex to it. It is engineered well, and overall finish and durability are quite good.

Ports
In terms of ports, there are a couple of display outputs and a bunch of USB options, including USB-C, but it doesn't support Thunderbolt 3. There is also an SD card reader and an audio jack.
The speakers are down firing, I don't love that. They are loud and the upper frequencies are surprisingly clear, but it lacks bass, even for a laptop speaker.

The bottom panel opens up easily. It has upgradable RAM, but it comes with 16GB of DDR5. There is one drive bay, the previous 970M had two drive bays, but this time there is only one. The included stock drive is a 256GB SATA stick, so the speeds are pretty mediocre at 500MB/s read speeds and 350MB/s write speeds. However, it is easy to upgrade to an NVME.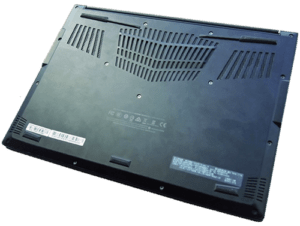 Battery
The battery is a 94 watt-hour, which is a really decent size considering it's only a 14" laptop. With your screen at about 250 nits, you can expect to get around 7 hours of battery life with regular use. If you are playing games you should get about 2 hours, which is actually more than I thought it would get. Most gaming laptops are significantly less than that.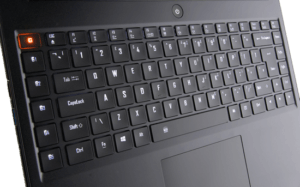 Keyboard
The backlit keyboard is laid out well. The keys are a bit springy, so it takes a little bit of pressure to get them down, but they have good travel and once you get used to it, it's a really nice keyboard to type on, and it's great for games. The macro keys on the side are spaced a bit further out so you should not have many if any, misclicks. Overall, it's a good keyboard.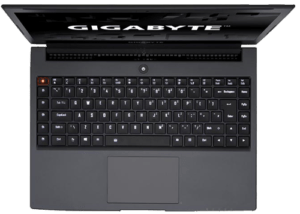 Trackpad
The trackpad uses ELAN drivers. So, the size is good, and the texture is really nice, the buttonless mechanism feels good too, but the tracking is just not up to par. It's not very good with precision tracking. When you move your fingertips really lightly to fine-tune your position, it doesn't always detect it properly. Most gamers are almost always using a mouse, so this may or may not affect you much.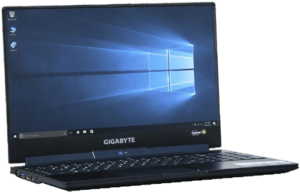 Display
The display is a 1440p panel, it's not a touch screen, contrast and viewing angles are great, but even after calibration and playing with the software, colour accuracy wasn't perfect. It's fairly bright at 310 nits and has a 95% and 74% sRGB and Adobe RGB rates respectively. Overall, the screen is good, I just hoped for better. The webcam is a standard 720p.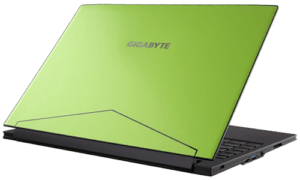 Performance
Performance on this laptop is excellent. The 6700HQ and the GTX 1060 in this configuration are excellent for 1080p gaming. You can easily play some lighter games at the native 1440p, but most prefer 1080p gaming. Light and moderately demanding games will easily break 60 fps on ultra graphics at 1080p. It's only on heavier titles that you will need to drop graphics quality down to maintain 60 fps.
Thermals are comfortable in the keyboard area, fan noise on idle is audible but it's still pretty quiet when it's under load, it get's pretty loud. You will want to use headphones. Again, for gamers, that's not a big deal.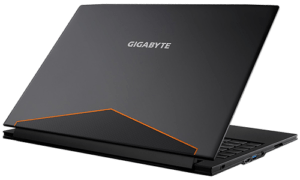 Their performance on this device is really good and the thermals are handled well. There is no thermal throttling. However, the tradeoff is fan noise. Most of us would rather have a louder fan than a hotter machine.
The 150 watt AC adapter is relatively compact, it has a USB pass-through for charging a phone or something, but on a device with four USB ports, it's not overly necessary, but it is a nice touch.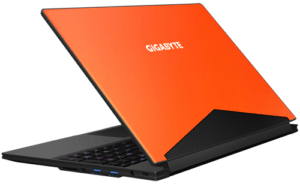 Summary
With the Aero 14, you're getting an aluminum chassis with good build quality and a variety of colors to choose from.
A 1440p screen, that's great for games and has decent color accuracy.
The keyboard is really nice to type on. It has macro keys.
The trackpad isn't so great, but a mouse will remedy that.
SkyLake i7 and the GTX 1060 in this laptop deliver good performance and are very well cooled, but fan noise can get loud under load.
The RAM and the SSD are easy to access for upgrades and the 94 watt-hour battery is awesome.