Asus ROG Strix GL703 VM SCAR Gaming Laptop
Nov 16, 2017
Do you want to be turned into an MLG pro gamer? Here's your chance. Asus gaming laptops are among best selling on American and European markets. In this blog today, we are going to be discussing the 17-inch Asus ROG GL703 VM SCAR gaming laptop. So buckle up and get your $1,600 USD ready.
Asus has two variants of this product, and we will cover the SCAR version. It is geared towards first-person shooter games. Then there is also another version called the HERO that is geared towards Multiplayer Online Battle Arenas (MOBA) like Defense of the Ancients. However, if you are more interested in first-person shooter games, then you're better off looking into the SCAR model. The thing that makes this a first-person shooter oriented laptop is entirely due to the screen.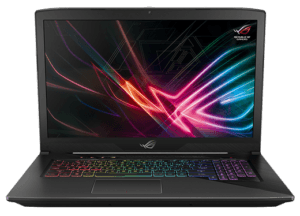 Keyboard and Trackpad
Before we get into that, let's cover a few basics first. It has a pretty good keyboard, there is nothing super special about it. It has a nice and roomy layout and has RGB lighting. The keys are a little bit softer than you might expect.
The trackpad uses Windows Precision drivers so they are decent enough and something that the user will probably like. The keyboard deck has a fake carbon fiber finish. It looks nice enough and at the $1,600 price point, you're obviously not getting real carbon fiber. Overall, in my opinion, it has a nice design.
One thing that you may notice is that it doesn't have the typical red accents that many gaming laptops tend to have. Recently there's been sort of a trend of gaming laptops not incorporating as much red as before. But there are certainly many out there that still do. When turned on the lit logo on the top lid is red, but that's all. There is nothing over the top on this machine.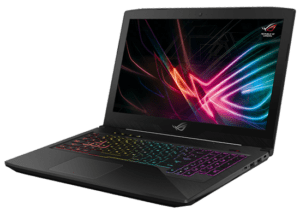 Build quality
The build quality of this laptop is really good. As mentioned this is a $1,600 laptop and it's certainly not cheap. You should expect good build quality and Asus laptop does deliver that. If I had to pick one thing that is not my favorite aspect of the build quality it would have to be the difficult access to the internals. There is a door that gains access to the necessities like RAM and storage. If you want to access the fans or WiFi card, or anything that is actually deeper inside, you have to remove a handful of difficult screws to do so.
This laptop has 16GB of RAM pre-installed. You can easily upgrade it to 32GB of RAM simply by adding a single 16GB stick.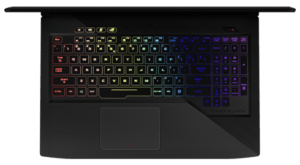 The fans are definitely audible, but they don't get too loud in the gaming experience. Thermal performance is pretty good as well. You can definitely play for extended periods of time without any issues at all.
The battery life on this laptop isn't great. It has a 64 watt-hour battery that yields about 2.5 hours of battery life with the screen set about 60%. There are devices with a 17-inch screen that have 99 watt-hour batteries. But the reason why this one is as short as it is is mainly that of the screen. This screen is the main attraction of this laptop.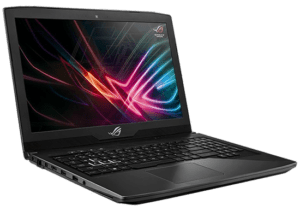 Display
The main reason why we think this device is so cool is that of its 120Hz TN panel. It is bright at 290 nits, has good color rendering with sRGB at 100% and Adobe RGB at 75%. Before you criticize the fact that this is a TN panel. Yes, we know that TN panels aren't usually all that great, but this one breaks that mold. Due to the fact that it's 120Hz, it turns only 5 milliseconds, so it has a very fast response time.
Since it's so fast when you are playing shooter games it feels like you're playing on a high-end desktop monitor and not just a laptop display. The visuals are great, the colors pop, everything looks really smooth. Unfortunately, when you are watching reviews online you're only going to see them with a 24 fps rate. So, you really need to see this display in action in person to get a good idea of just how nice it is.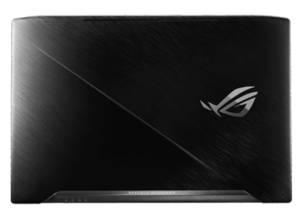 There are two issues that this laptop has. The first is it doesn't have G-Sync and that's not something that everyone is going to worry about. But on paper, it may set some back a bit. Since it's so fast with its 120Hz it blows most screens out of the water. Now, depending on how you run your games, this may or may not affect you, but it leads to the next question that this laptop is only running a GTX 1060. Because of that, this makes this laptop a very niche product.
Graphics
A lot of people may look at this rig and say, "why does this only have a GTX 1060 in it, why not a 1070 or 1080?" Forget about the heating issues for a second and all of that stuff. You would think that a laptop with 120Hz and 5-millisecond screen should have a really high-end graphics card. Though I may agree with that idea, if you are looking at the price point, you want to be able to supply a laptop for people that are really hardcore and competitive in their gaming.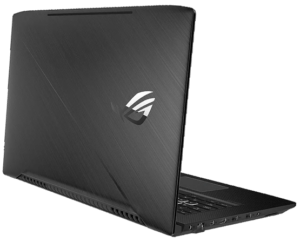 If you look at any competitive gaming, they're always running their stuff at the lowest graphics settings because they want the highest frame rates possible. When you do that on this laptop, if you take any of the competitive shooter games, like Overwatch, CS-GO. And you run those games on high graphics settings, you're already above that target of 120 fps. If you put a GTX 1080 in this machine a lot of those frames would be wasted because you wouldn't even be able to see them. Also, the person that buys this type of laptop doesn't want super-high graphics quality, that's just not what it's used for.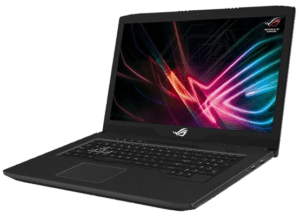 If you are in the market for a gaming laptop to play Witcher 3 at crazy high frames per second level, this is not the laptop for you. If you are looking to be slightly more competitive in your first-person shooter games, this is a great buy, even though it is not cheap.