This is the new Surface Pro, Microsoft's newest iteration of their iconic 2-in-1 laptop. It has not been completely redesigned, nor does it have any new revolutionary features. However, it does have some small, but important updates. Here we will discuss what's new and if it's worth picking up or should you get the regular Surface laptop instead.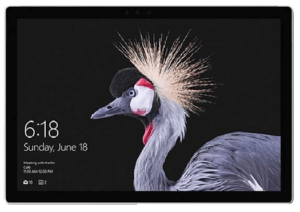 Surface Pro vs Surface Pro 4
If you were to put the Surface Pro beside a Surface Pro 4, you probably wouldn't be able to tell the difference. With the new Pro, the edges are a little bit rounder and there's redesign in the heat vents. It improved the 165-degree kickstand which allows the Surface to get closer to actual surface. Of course, there is a stronger magnet for the Surface Pen. It still weighs 1.76-pounds making it lighter than the Surface laptop, and it's only a touch thicker than the Surface Pro 4 tablet.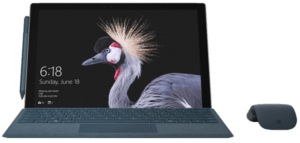 Port selection
Port selection is still the same as the previous model. So, there is still no USB 3.0, a mini-display port, and a microSD card slot. Microsoft still doesn't think it's worth putting in a USB-C. Some may find the lack of ports annoying and a third USB-C port would have been a nice compromise.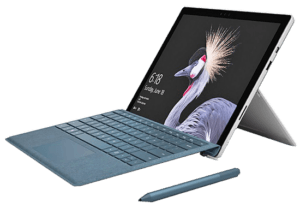 Pricing
Interestingly, pricing is still the same at $800 USD, and that will get you a 7th generation M3 processor with 4GB of RAM and 128G of storage. The model we have here is an Intel Core i5, 256GB of storage and 8GB of RAM, and it retails right around $1,000 USD on Amazon, but it retailed for about $1,300 from Microsoft. In terms of price to value, you're getting a better device with the i5. This seems to be the same price as the Surface laptop, minus the type cover and pen which will cost you an additional $230.

Pen
Speaking of the pen, it's no longer included in the box. So, essentially, you're paying the same as before, but you're getting slightly less. The new pen is much better. It's two times faster and has four times as much pressure sensitivity compared to the original.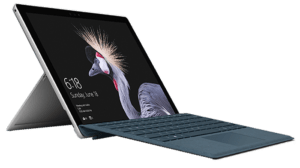 Display
The display is the same one as the one on the Surface Pro 4 tablet. It is a 12.3-inch pixelsense touch display with a resolution of 2735 x 1824 with 267 pixels per square inch. Color accuracy is good with sRGB at 99% and Adobe at 77%. It has an awesome 3:2 aspect ratio. As you may well know a 3:2 aspect ratio on a smaller screen really makes the screen feel larger than it really is and that makes it much better for reading.
What's interesting is that Microsoft has added a native support for the Surface Dial, which complements the 165-degree kickstand nicely. In comparison, the Surface Pro 4 hinge can only do 150-degrees.

Sound
The sound is pretty much the same. It's crystal clear with beautiful highs and nice mids and a little bit of bass. The sound comes out of little, tiny, forward-facing speakers on either side of the screen. By no means are they super loud. They are perfect for a small room or personal listening.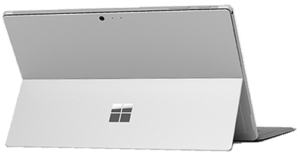 Type covers
The new type covers that Microsoft is selling are identical in functionality to the one sold with the Surface Pro 4. You can either pay $130 for those or pay $160 if you want the new ones with the Alcantara fabric. They are dope and I'd be more willing to use Alcantara on a Surface Pro than a Surface. The reason being is if it does get damaged from a spill or continuous use, I can always buy a new type cover. You cannot do that with a regular Surface laptop.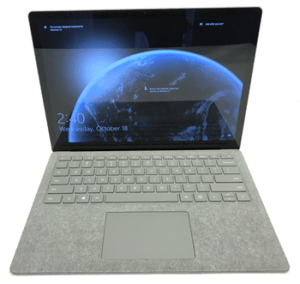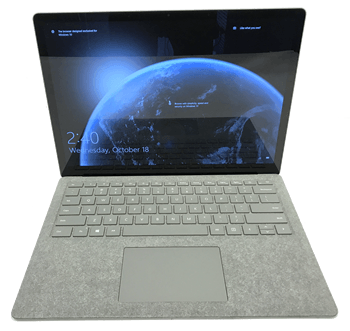 Typing experience
The typing experience is still very comfortable with 1.3 mm of key travel. Some may find this to be too short but Microsoft did a good job with the key switches.
The trackpad is all glass and very accurate with the right amount of click to it. It is not as nice as the Surface laptop, but very good for a thin detachable keyboard.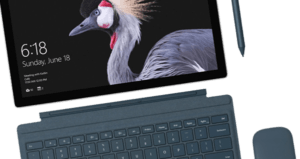 Fanless
This model is completely fanless and that's amazing considering it is not using a wimpy Y-series CPU. They are using the much more powerful i5 chips that are found in other ultrabooks like the Dell XPS 13 and Surface laptop. This is more than powerful enough for everyday work, media consumption, and working in Photoshop. However, it is not meant for editing video or playing newer demanding games, but you can get away with playing some older less intense games with the settings set to low.
The Surface Pro comes with a Samsung PM 971 NVME SSD and has read speeds of 1567MB/s and write speeds of 971MB/s. In terms of heat, it should be compared to the Surface Book. The Surface Pro heats up to 46-degrees Celsius under a full-load. This is about 4-5-degrees C hotter than the Surface laptop. It also thermal throttles when the CPU temps hit 90C. The Surface laptop doesn't throttle at all and handled the heat much better.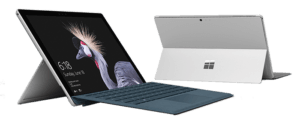 Battery life
Battery life with the Surface Pro is good. It's not as great as the Surface. You will find yourself getting only about 6-7 hours of regular use on the Pro. The i5 model does get a bit better battery life than the i7 does, obviously because the processor is not as demanding.