MacBooks are always a very popular item. I was recently doing some international traveling and I was trying to take note of how many MacBooks and iPhones that I saw. There were a great number of both in the US and other international airports. And, by far and large, the demographics were pretty clear. Those travelers which originated in the US generally had iPhones and Macs. This isn't to say that only the US buys Apple products. But it certainly was obvious that it seems that Apple products are the preferred brand in Northern America. To further illustrate my point when I went through security I had to pull out an iPad, a MacBook Pro, and two iPhones. So, the evidence was pretty solid all around me.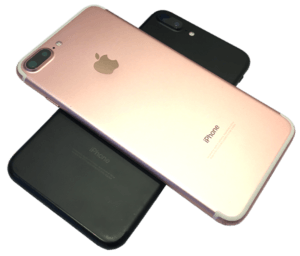 So, how do you know which MacBook to buy in 2017? Obviously, a MacBook isn't the correct laptop for every single person, but if you have decided to pick one up for school, work or a particular application that's organic to Apple, or you just want to get into the Apple ecosystem, then read on…
Build quality
The first thing I want to mention are the common traits between Apple laptops. Build quality; I know some people disagree but really no one builds a better quality laptop than Apple does. Some companies build really solid computers and are close, like Razer and Dell. But they always seem to fall just a bit short. Lenovo also has some nice carbon fiber laptops. Still the build quality on Apple's laptops are the best in the business.
Trackpad
The second thing is the trackpad. Apple is really the king of trackpads and they came out with a glass trackpad when they launched their Unibody MacBook, somewhere in 2008-ish. From that time onward they were already really good and they have just been getting better as the years roll on.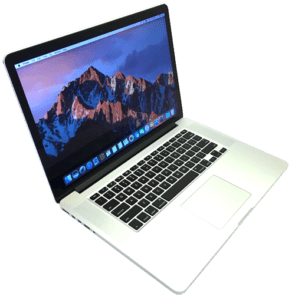 Price
The third thing is that Apple laptops are expensive. It doesn't matter how you spin it, for every single MacBook to choose from, there is a cheaper Windows laptop to compete against it and provides a similar experience. Whether or not it's overpriced really depends on your budget and what you are looking for, or what you value in a laptop. However, in general, you are paying a premium for the Apple brand and in some cases, like the models with newer tech, the premium is even bigger.
13-inch MacBook Air
First up: The 2015 MacBook Air for $1,000. It has a 13.3-inch screen 1440 x 900p resolution, an i5-5250U, 1.5GHz, Intell HD 6000, 4GB and 128GB.
This is the oldest model in the lineup. It's also the cheapest one on the menu. The battery life is incredibly long. part of that comes from having a low-res screen, also having a relatively slow processor helps as well, giving a full 12 hours of use. It's also one of the last Apple laptops that has the classic keyboard, MagSafe, regular USB ports and an SD card slot. There is a lot of stuff they do right on this laptop. The display is by far the worse feature. Comparing this screen to other laptops in 2017 makes it look really pixelated. Also, the audio isn't that awesome at all.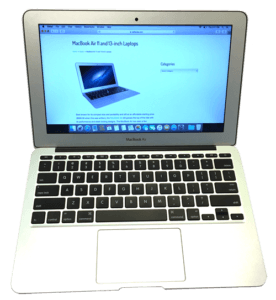 With the 13-inch MacBook Air, you aren't getting any fluff, you don't get any fancy stuff, but you're getting a very functional computer with a great battery life. MacBook Air is a really good fit if you are not concerned too much about multimedia.
12-inch MacBook
Next up is the 12-inch MacBook. It's a 2016 model that costs about $1,300. It has a 12-inch screen with 2304 x 1440 resolution, an m3 6Y30, 1.1GHz, Intel HD 515, 8GB of RAM and 256GB of storage.
You get amazing portability with this one and that's what you're paying for. It is super light, super thin, with a surprisingly good number of high-end features. The high-res screen is great, it has great brightness, resolution and color accuracy. The speakers are phenomenal. The CPU performance is weak. It is fanless so it's always silent. You'll be able to do light computing tasks like emails, web browsing, or medium consumption. However, if your work or regular laptop habits require something a little bit more powerful, then this may not be right for you.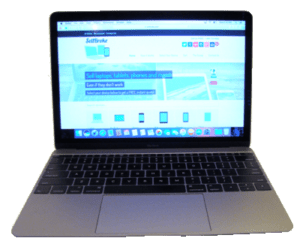 There are also a couple of other disadvantages. The notorious single port, it's a USB-C 3.1 without Thunderbolt 3. So, if you are someone that uses a lot of USB devices this isn't the best choice. The keyboard is also not the best. It's the first generation butterfly switches. It's not the worst keyboard and the more you use it, the more familiar you'll become with it. If you are a light user and travel is important to you, this may be just fine.
13-inch MacBook Pro
If low-resolution screens and Core M processors are dealbreakers for you, there is the newer 13-inch MacBook Pro without the Touch Bar. The 2016 MacBook Pro 13-inch retails for $1,500 and has a 13.3-inch, 2560 x 1600 screen, an i5-6360U, 2.0GHz, Intel Iris 540, 8GB of RAM and 256GB of storage.
The feature set is pretty rich, decent CPU and a solid GPU, fantastic screen and speakers. It uses butterfly switches as well, but this second generation version is much better. Key travel is still short. But the mechanism feels a lot better than the first gen.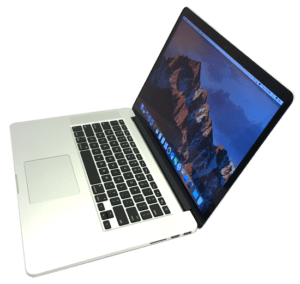 The biggest drawback is the lack of ports. If you are plugged into power you only have one single Thunderbolt 3 port to work with. The processor can turbo up but the base clock is slower.
Many people overlook this one because it doesn't have the Touch Bar. If you don't need a lot of USB ports the processing power on this device is more than sufficient for most applications and the pricing isn't too bad.
13-inch MacBook Pro with the Touch Bar
Next, we have the 13-inch MacBook Pro with the Touch Bar. It retails for $1,800 and has a 13.3-inch, 2560 x 1600 display with an i5-6267U, 2.9GHz, an Intel Iris 550, 8GB of RAM and 256GB of storage.
It is significantly more expensive, the specs are quite a bit better, the base clock is faster, the graphics card is faster, it has faster RAM and a few more ports. However, the big feature is the Touch Bar.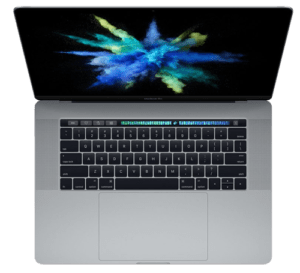 It is fun and provides some occasional functionality. I'm still not convinced of its practicality. This feature really comes down to usage. Any time that you have a really functional, or feature rich Touch Bar menu you have to actually look down to it to use it, which breaks focus from the screen.
Overall, it's a good device and it is packing some strong hardware, the issue here though is the pricing. You are looking at $1,800 for a two-core CPU. There is nothing wrong with dual-core CPUs, but at this price point, you can get some really high-end quad-core thin and lightweight Windows laptops. If you want the Touch Bar experience and you have the budget for it, then this is all you.
15-inch MacBook Pro with the Touch Bar
Now, we have the 15-inch MacBook Pro with the Touch Bar. This is Apple's flagship model. The base model retails for $2,400 and has a 15.4-inch 2880 x 1880 screen, an i7-6700HQ, 2.6GHz, a Radeon Pro 450, 16GB of RAM and 256GB of storage.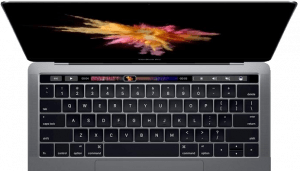 The Radeon Pro graphics are a nice bump up from the previous generation. It's nice and if you really want that 15-inch screen with a Touch Bar, and you are comfortable dropping $3-$4K on one, then go for it. The same stuff about the Touch Bar applies though. It's super cool, bit for most of us it isn't super functional. Like the other 2016 MacBook Pros, the display is awesome, vibrant and sharp. It still isn't a 4K display, but it's comfortable editing 4K videos.
The screens are really bright on these laptop. So if you work in a bright environment you will not be hindered with ambient light. Also, the speakers are a step up from the older generation. But the pricing is really steep, and if you are on the fence because of the price tag, don't forget the 2015 MacBook Pro.
2015 MacBook Pro
As far as secondhand devices go you can still safely get a 2015 MacBook Pro for about $1,500. It has a 15.4-inch, 2880 x 1880 screen, an i7-4770HQ, 2.2GHz, Iris Pro 5200, 16GB of RAM and 256GB of storage.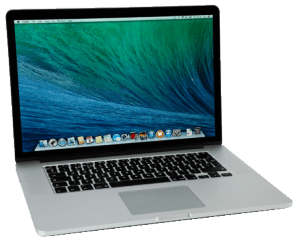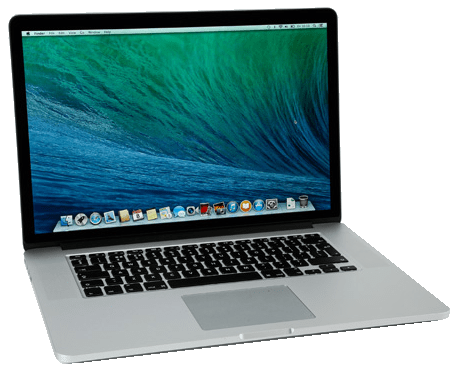 You cannot buy this one new from Apple anymore. You can get them refurbished or used. It's still a great device and if you just want a 15-inch screen MacBook and the quad-core processor, you can save a pretty sizable chunk of money going with the 2015 model.
The difference in weight is noticeable. The newer one is easier to hold, but the difference in performance is negligible for the most part. For applications that are more GPU dependant like using Final Cut or gaming on a Mac OS, or you just really want the Touch Bar experience, then sure, go for the 2016 model. But for most people the 2015 model is still an excellent option. You still get the MagSafe, a better battery life, and in my opinion, a better keyboard. Lastly you still have a ton of ports and won't need that dongle that we aren't so satisfied with.