LENOVO Y700 Touch Gaming Laptop i7 6th gen
Jun 16, 2017
Lenovo was never very active in gaming department, focusing more on a work side of our lives. For years IBM ThinkPads and then Lenovos were widely known to be some of the best business laptops. It looks like this belongs to the past and things have changed. For the last couple of years we could observe Lenovo Y series laptops that started looking and performing like gaming machines. Lenovo Legion Y520 is one example of such a device. But we were still not sure what course the company has taken with their latest creations.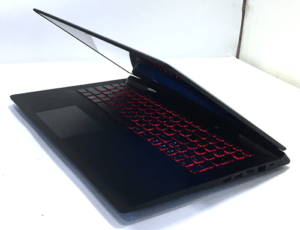 Everything became clear today. Yes, we just finished hours of testing and playing with the Lenovo Y700 equipped with a Touch Display and an Intel Core i7 - 6700HQ processor. This laptop ripps. No questions about that. This model was around for awhile now and we're happy we got to finally put our hands on it.
Design
Let's start from the beginning and take a look at the design of the chassis. It's shape is very similar like other Y series Lenovos. It looks very cool and no wonder that Lenovo sticked to the design for some time. Black brushed metal finish combines with well thought red speaker grills and accents give it a feel of a high value laptop. Vents are also nicely shaped and well spaced, allowing for good cooling under load. Earlier Y series gaming laptops like Y4080FA had heat related issues that are finally eliminated in newer models. Aside for the looks the aluminum case is solid and light.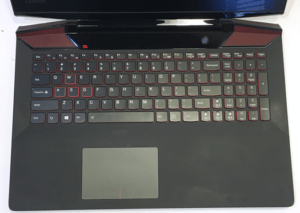 Keyboard
Red keyboard backlight on this laptop looks stunning, and it can be adjusted by tapping the spacebar. Keyboard is easy to get used to and works well for playing games and for typing longer text documents. It is really universal and fits perfectly, which is what Lenovo had in mind when designing this laptop.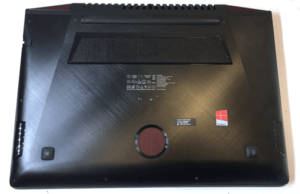 Display
Lenovo Y700 is another gaming notebook with a touchscreen. Newer Windows systems are designed for touch display computers and most companies add that feature to their products. It's kind of like websites are transitioning from stationary to mobile devices. Same is happening with computers where majority of interactions is done already through touch, rather than keyboard and a mouse. This looks even more exciting with virtual reality sets where we simply wave our hands in the air moving virtual objects that are seen on the screen. This is just a beginning and those technologies are developing at a speed of light. We can only try to imagine how we will communicate with computers in a decade. So for now a touch display is pretty much a standard, although Apple is still not making MacBooks with touch screens.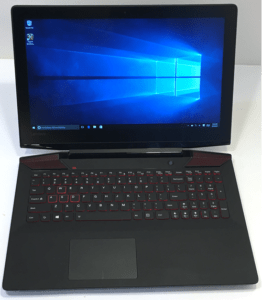 Touch display also enhances the entertainment aspect of the Lenovo Y700 making the navigation smooth and effortless. 1920 x 1080 screen resolution is sufficient and the same as on a Dell Inspiron 15-7568. But that is no match for new 4K displays that we start seeing on laptops more often.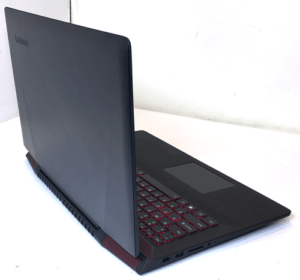 Brightness, colors and viewing angles are rather average but still fine and work great for any daily use. The thing with the top end displays is that usually for gaming we need to adjust the resolution down for a better flow anyway. With the Lenovo you don't need to adjust anything. You just enjoy this great machine.

Speakers
Speakers not only look really cool in this laptop but they work surprisingly good. They are loud and produce crisp sound. And all that is thanks to Lenovo's collaboration with JBL that deliver the hardware. Dolby software is built into Lenovo's new menu for easy adjustments on the fly. Lastly the laptop is equipped with a large subwoofer located on the bottom, that pumps out deep and loud base. You will really enjoy gaming on this laptop without the need of external sound system. Shooting and racing sound fantastic.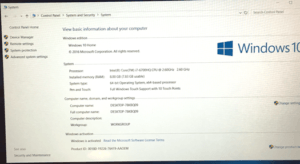 Performance
This is a gaming laptop and Lenovo didn't try to cut corners to save on some crucial components like other companies unfortunately do. Nvidia GeForce GTX 960 GPU with 4GB of VRAM is excellent and the Y700 does great put against gaming laptops like Alienware and Asus ROG series. Video test under real stress came out fantastic. Even the hottest games flow smoothly without any hiccups. This really defines a gaming machine.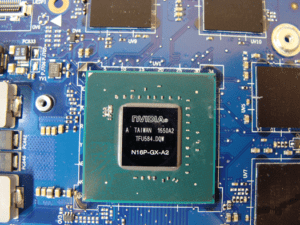 Intel Core i7 - 6700HQ 2.60GHz handles multitasking with ease. Combined with 16GB RAM can tackle heavy duty tasks all day long. If you have a choice, pick one with an SSD because some lower end models may still be equipped with larger SATA hard drive that are significantly slower.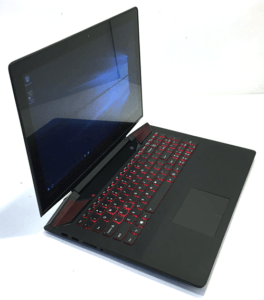 Conclusion
This laptop sells for about $1000 which is a bargain for the machine you get. Yes, you can buy a cheaper Dell Inspiron 15″ 5576 and you will also get a decent gaming laptop. The Lenovo looks better feels more expensive in every aspect. But that's our subjective opinion and you should head down to a retail store and try both laptops for yourself.