New phone under $200
Looking for an affordable flagship replacement phone? Do you love having the newest gadget but you don't love always paying the massive chunk of change it requires to pocket a new flagship? Well, take a look at another flagship killing phone, the UleFone Gemini which has some pretty great specs and will only wet you back $130USD.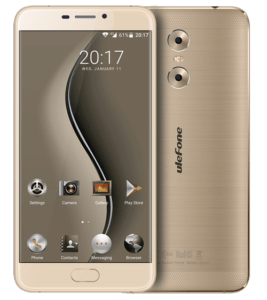 For that much you can only buy an used smartphone from another brand. So if you want a new one with this budget the UleFone Gemini is your best bet. Another phone that sells under $200 is LeEco Le Max 2. We also talked about it a couple of weeks ago on our blog.
In the box
In the box, you will find the normal accessories like the micro USB cable battery charger and the user manual. But you will also get some not so ordinary pieces such as a tempered glass screen protector, and clear gel phone case and an attachable finger ring. A finger ring attached to the back of the phone with an adhesive that you can out your middle finger through in order to not drop it when taking extreme pictures and selfies.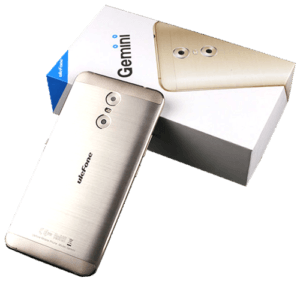 Design
Taking a look at the phone on the bottom you have the speaker and the microUSB port and a microphone. On the left side you have the power and volume buttons. Along the top is the 3.5mm audio jack, and on the right-hand side, there is a record button and the SIM tray.
Some mentionable highlights of the phone are 5.5″ full-HD display that's covered in durable Gorilla Glass 3 like on iPhones and 3,200mAh battery. Also 3GB of RAM, and 32GB of onboard storage that is expandable with a microSD card up to 256GB.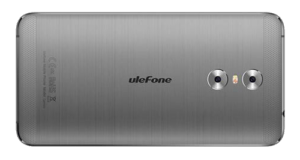 The home button has a fingerprint scanner built in. The back camera has a dual camera setup also found on iPhone 7.  The main camera has 13 megapixels. The back plate is metal so it's nice and sturdy but it does pick up a lot of fingerprints. The entire case is made of metal except for some of the plastic areas along the top and bottom on the back where the antennas are. It comes in black, gray and gold. The design is really nice and the phone feels like a flagship phone in your hand. It has a nice balance and just feels of great build quality.
OS
Out of the box, the phone is running Android 6 Marshmallow. They company is promising an upgrade to Android 7 in the very near future. You might be wondering how this how this phone cut corners to make it more affordable and the first corner they cut was with the processor. You get a MediaTek Quad-Core that clocked at 1.5Ghz that doesn't sound very powerful but in actual use, it is perfectly fine.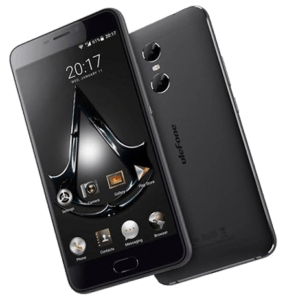 Performance
The performance of this phone is fantastic. The AnTuTu Benchmark app scored this phone at just about 36,000. That's not super awesome, but the actual performance in day-to-day usage is not reflective of this low score. Otherwise, the performance on this phone is great. There is no noticeable lag on any of the interfaces. Browsing the internet is very smooth without any lag or stuttering. The screen is good and the multi-finger gestures just ripped right along with no hiccups.
If you are into high-end 3D gaming then this will not work for you. Better buy an iPhone for that. The processor cannot handle those types of aggressive loads very well. But if you're looking for just a temporary replacement phone or you just want something that works really well for a not-so-out-of-control price, then this UleFone Gemini is something maybe you should look into. The camera in low-light situations, like any budget phone is horrible. That being said, my iPhone 6's low-light camera abilities are weak too.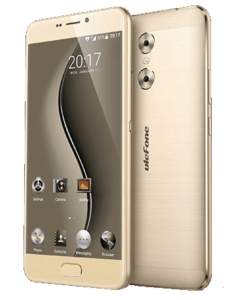 One thing that is worth considering is that in the US this phone is not compatible with any of the 61 carriers above 2G capabilities. While the phone may perfectly well on 2G, that is about the best you're going to get out of it. But then again, we're talking about a budget flagship replacement phone, a phone you'll use when your iPhone or Android fails. Also if that happens you can easily sell your broken iPhone to us online.