Acer Aspire E5-575-33bm Laptop -7th gen Intel Core i3
May 13, 2017
One of the major factors to consider when searching for the right laptop is the processor. The newest Intel processors available on the market at the moment are 7th generation. That doesn't mean that buying the newest laptop has to be expensive. Budget options starting at around $350 can also be equipped with the new entry level Intel processors. Core i3 Kaby Lake computers have more power than the previous generations and on the other hand, use less energy and generate less heat than more powerful Core i5s and i7s.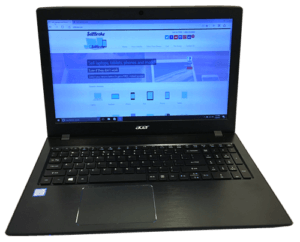 In 2017, Acer introduced the all new Acer Aspire E5-575 which is a great budget notebook that doesn't necessarily feel cheap. It features a solid and good looking chassis, a variety of ports, an optical drive and great battery life. So, if you're not looking for expensive laptops like the Dell XPS, this computer could be a smart choice for you. You will not find a touch display on it but who really uses one on a laptop?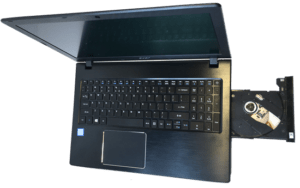 Size-wise the Acer appears to many as a desktop replacement, at least compared with the Lenovo Yoga 900 and other ultralight laptops. Its weight of 5.3 pounds puts it in a rather heavyweight division but it's still a portable computer.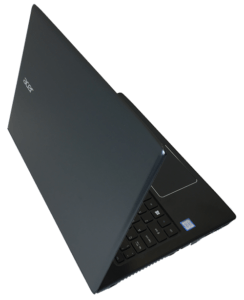 Design
The full-size 15-inch chassis is made entirely of plastic that has a metal looking finish making it appear more expensive. The plastic case is durable enough not adding extra pounds to the weight. There is nothing extraordinary about the design. The bottom case has plenty of vents ensuring proper cooling even when the laptop is continuous use for many hours.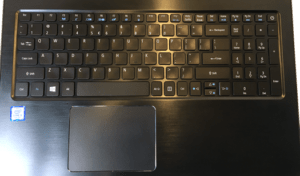 The keyboard is integrated with the case. It has well-spaced chiclet style keys work smooth inviting to extended typing sessions. The numeric keypad adds to its functionality. The only drawback of the keyboard is the lack of a backlight which is reserved for higher end laptops like the Samsung Chronos. The trackpad is finished with a metallic trim and completes the aesthetic design.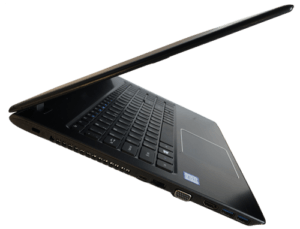 Ports
The large chassis allows for a wide variety of ports not seen on new laptops, and especially new MacBooks that are limited to only one port. The left side has 2 USB 3.0, a full-sized HDMI, VGA, network and USB type C. The right side features a multi DVD-RW optical drive and another USB and audio port. Other laptops don't have optical drives anymore but since Netflix still rents movies on DVDs you may find it useful.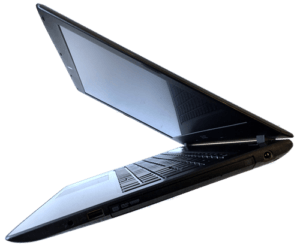 Performance
A seventh generation Kaby Lake Core i3 processor make this laptop better than the competition and its predecessor Acer Aspire E5-575-54SM that used the sixth generation Intel CPU. Seventh generation CPUs have more power and use less energy, opposed to older chips.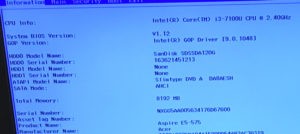 A 2.4GHz Intel Core i3-7100U combined with stock 4GB RAM is sufficient for normal use, and it handles everyday work and entertainment tasks. DDR4 SDRAM can be upgraded to a maximum of 32GB or at least 16GB that would be required if you want to play video games. But really it is not a gaming laptop with an integrated Intel HD Graphics 620. The budget aspect of the laptop is also underlined by the use of a SATA hard drive that is slow by modern standards. A large 1TB storage is plenty for your files including pictures, music, and videos. We usually suggest an upgrade to a solid state drive. But that pushes the price up and is against the idea of keeping it cheap which is the main advantage here.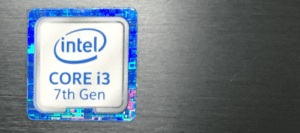 Display
A full HD 15.6" panel has 1920x1080 resolution and displays a crisp image with vibrant colors. With a 16:9 widescreen aspect ratio, it delivers exceptional viewing experience in this class making the laptop perfect for watching movies and pictures. Keep in mind the budget aspect of the Acer. It is not a touch high-resolution display like one found on the Dell Inspiron 15-7548 and should not be compared with top-line laptops.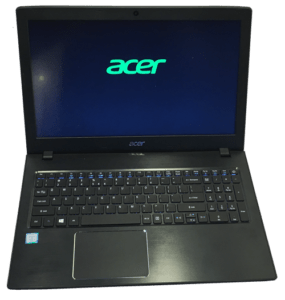 Battery
Thanks to the new 7th generation processor power consumption is substantially lower and allow for over 10 hours of continuous work on one single battery charge. A 6 cell lithium ion battery performs better than we normally expect from lower end laptops. Looks like Acer found a way of successfully competing with other better known brands.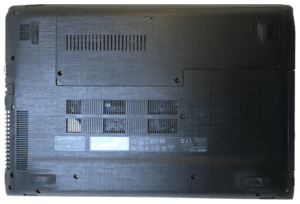 Best in this laptop
The strongest sides of this laptop are the display and the battery. Combined with affordable price they make it a current leader of the 15-inch sized budget notebooks in 2017.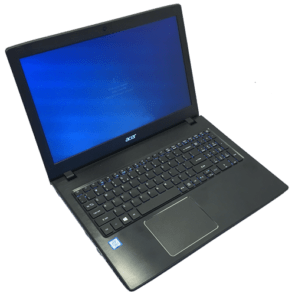 Acer made smart choices in designing the new E5-575. The lack of a touchscreen contributes to the lower price and doesn't affect the functionality. The optical drive is a cheap addition not affecting the cost yet largely adding to the functionality. A variety of ports gives you freedom of connectivity with external devices such as TV and extra storage.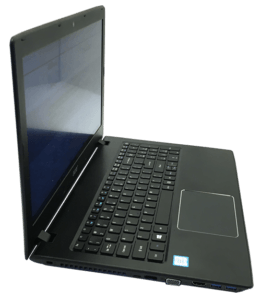 This laptop is perfect for light duty work and entertainment, browsing the Internet, streaming and you name it. For $350 you can't go wrong buying this computer. If you don't like it you can sell the laptop to SellBroke and buy a different one. We make recycling your used electronics easy and quick as possible.