Laptop Buying Suggestions 2017
Mar 23, 2017
Choosing the right laptop is entirely a function of what you plan to use it for and of course your preferences and operating system. We have some options for some great laptops out there. So, let's take a look.
Dell XPS laptops
The Dell XPS 13 is a premium laptop both outside and in. While most laptops have at least a half-inch bezel surrounding on all sides, the XPS 13 has a stunning super-thin infinity edge bezel that's less than a quarter-inch thick. Combine that with carbon fiber and metal construction and you have the best looking laptop available. Seventh Generation Kaby Lake core in i3,i5, and i7 processors are available in the XPS 13 along with a selection of SSDs and up to 16GB of RAM.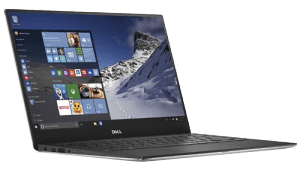 The system even squeezes in a large battery. That means most models can last a full day before needing to be plugged back in. The XPS 13 doesn't win the best laptop title because of configuration. The entry level laptop starts at just $800 and can be handsomely equipped for $1000. Nothing else offers the same overall value. Many competitors feel hopelessly out of date when placed next to Dell's flagship laptop.
Apple's MacBook
Most people buy a Mac for one of 2 reasons: A) You're a fan of the Mac OS; B) You're a fan of the Apple brand. If you're in the first group, we recommend that you purchase the MacBook Pro 13 without the Touchbar. That's because the Touchbar just doesn't add enough functionality. Definitely not enough to justify an extra $300 on an already high price tag. Now, if you're looking at a Mac based upon reputation, we strongly recommend that maybe you reconsider.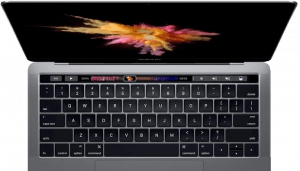 Producing cutting-edge computers isn't Apple's business anymore and all Mac models come with processors that are one or two generations old. Sure, macOS is a fine operating system but sometimes we think Windows 10 is even better. Finally, and most importantly, Apple's laptops are just too expensive for the hardware they offer. Apple does have excellent customer service and repair options. But if you're looking for value in a laptop the Mac isn't it.
Chromebooks = budget option
Chromebooks are popular budget laptops and we think they are certainly worth considering for those that don't need a lot of processing power. Acer's Chromebook 15 makes our list despite the typical Chromebook's shortcomings. That's because it delivers an all around solid performance at a fraction of the cost. The base model starts at just $250, and an extra $100 gets you faster processing, more RAM and a 1080p display. With average use it'll deliver a decent 6 hours of battery life. You also get a respectable touchpad and a spacious keyboard. Just don't let its all plastic chassis and overall lack of connectivity deter you.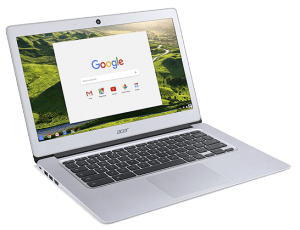 Two-in-One laptopsTwo-in-One laptops are still somewhat of an acquired taste, but if you're not sure about laptops and tablets the HP Spectre x360 may change your mind. First, and foremost, it's a stylish lightweight and powerful laptop. That said, the Spectre x360 is not a great tablet, but not too many 2-in-1s are. As a laptop the form factor is particularly impressive when you consider the kind of power it packs. There are 3 configurations ranging from $1000-$1500. Each one has a 7th Generation Kaby Lake processor and is a great everyday workhorse. It's quick, powerful and gets the job done. Everything you could want in an ultra portable laptop.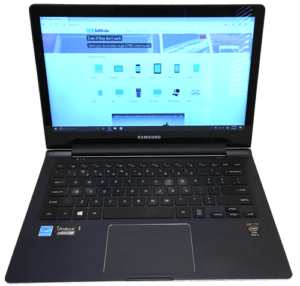 Ultrabooks
If you're looking for a more affordable laptop why not take a look at the ASUS Zenbook UX305CA? It's another ultrabook worth considering. It isn't as powerful as the Dell XPS 13 and it doesn't emulate Dell's thin bezels, but otherwise, it's an incredible machine and its value can't be beat. The base model which is routinely prices at $600 on the Microsoft Store has a core M3 processor, 8GB of RAM and a 256GB SSD. That's twice the storage and memory of the $800 Dell XPS 13, ad far better than what you will find with other competitors.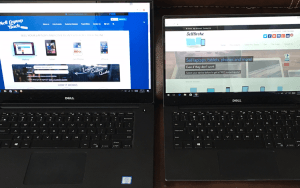 If you're looking for something with a larger display Dell also has the XPS 15. It's great for all the reason the XPS 13 is great and because it's larger than the 13 it comes with options to the fastest available hardware today, including a quad-core processor and video mobile graphics and a 4K display. Compared to it's little brother it's quite a bit more expensive and the battery doesn't hold up well to the competition, but it's for sure the best available 15-inch laptop available right now.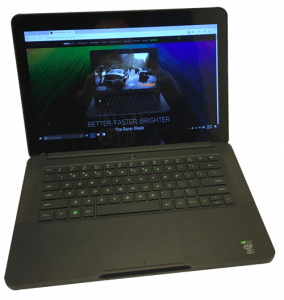 Gaming laptops
If your primary focus is on gaming then you shouldn't compromise it with laptops that or just OK for that purpose. Gaming already became a big part of the computing environment and of our lives. There are many models, and even brands, that are dedicated to delivering the best performance in virtual reality and this widely understood entertainment. You should buy a gaming laptop like Razer Blade, Alienware or Asus Republic of Gamers. They will provide the best gaming experience available today.
Computer markets and virtually all markets any goods are ever expending offering variety of products to satisfy your wants and needs. You should really designate yourself first in the equation when choosing the best laptop, and buy the one that fits you. It will be your vehicle into the virtual world. And don't worry too much. You're not buying a house. You can easily sell the laptop if you don't like it for any reason and buy a different one. You may need to try few different machines before you find the perfect one. Just remember that laptops improve and change so quickly that your perfect one won't stay perfect for too long.