Huawei Honor 6X Smartphone
Jan 17, 2017
Are you one of the types constantly struggling between the vast options of Android phones but you're devoutly faithful to your iPhone? Do you wish that the iPhones were more intuitive at times and were a little more like an Android with some of its functions? I am...I have owned only iPhones for about 10 years and with the exception of a year with an Android, I've always been happier with my iPhones. However I wish that sometimes Apple would be a little more intuitive. If I were to sell my broken iPhone I may consider this Android. Let's take a look.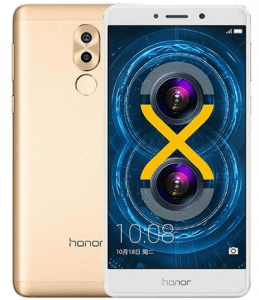 Here we have the Huawei Honor 6X. Starting on the right side we have the power button and volume rocker. On the back is the very fast and responsive fingerprint scanner and the 12MP and 2MP dual-lenses and your flash. The left side features (my favorite) the dual-SIM card slot and expandable SD card slot. The top has the headphone jack while the bottom sports the microSD port, speaker grills and microphone.
In terms of holding the phone it feels pretty comfortable with its curved glass and upwards curved body frame. The back plate is made of aluminum so it doesn't feel cheap at all it is a little slippery to hold. But with a case added, that problem is easily remedied.
The front display is a 5.5" screen with a 1080 x 1920 resolution. Surprisingly the words and text on this screen are very crisp and sharp but the colors are not as vibrant of a Samsung Galaxy S7 Edge.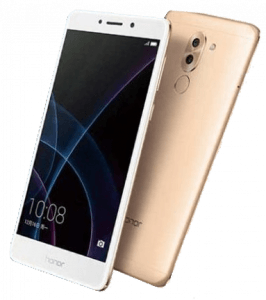 The Huawei Honor 6X has an Octa-Core processor and 3GB of RAM. Throughout the testing experience we didn't get much lag at all going onto the web or even gaming. The whole phone is very quick and responsive. In terms of the user's interface this phone is super easy to use. Arguably it's one of the easiest interfaces we've seen or used on an Android. Being a iOS user this interface comes the closest so far as feeling the same. This is a huge plus for those considering a move from Apple to Android. If you are new to Android or just came from an iPhone this interface is very easy to navigate and is very user-friendly.
As far as gaming is concerned this phone does not disappoint. It's very smooth from low graphics games to high graphics games. As with the rest of the experience there was little to no lag while gaming. So you should feel confident playing any type of game on this phone.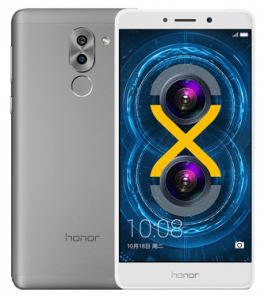 Battery life can last you up to over 2 days if you are not a hardcore user. If you are a hardcore user you can expect to get over a day. Keep in mind that proper battery handling will keep your battery levels up and give you a better longevity in the long run.
The camera functions are also easy to navigate. You can swipe left or right in the camera app to get your mode and settings. It also features an aperture where you can choose different shallow depth of field or bokeh effect on your pictures. The col thing is you can even do it after you've taken the photo by editing it. Like most cameras a lot of them look very good in daylight pictures but in low-light situations they can tend to get a bit noisy. Also there is no fancy slo-mo videoing.
An older feature of the Honor (or Holloway) phone is the ability to access your notifications window or shortcut from the fingerprint scanner. You can also swipe through your pictures with this feature as well. If you have smaller hands this an come in really handy (see what I did there?).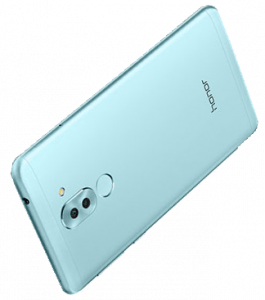 The best part here could be the price. For $250 USD to get everything out of this phone for its performance, great pictures and awesome features, this phone is really worth it. This phone is highly recommended for anyone buying a mid-tier budget phone.
Whether you want to sell laptops, phones or other electronics you should always check Sell Broke first. Best cash offers for good and broken gadgets you want to sell.