Both Apple and Galaxy are hoping people will part with their hard earn cash for a lucky number 7. It's time to get the grudge match on between the smaller offerings of both manufacturers
Looking at the specs on paper between iOS and Android phones is never a true oranges to oranges comparison. A quick comparison of the specs: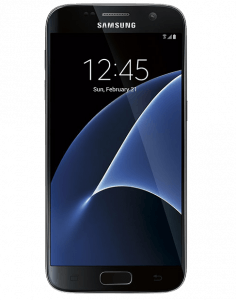 Galaxy S7:
5.1" 1440p AMOLED display
1 /2.5" – 12MP f/1.7 main camera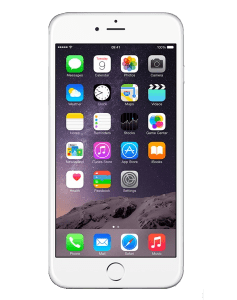 iPhone 7:
32GB non-upgradable storage
⅓" 12MP f/1.8 main camera
Design:
With that out of the way and moving on to design the new color options for Apple this season are 2 flavors of black: matte black and and glossy. They did a really good job with the matching antenna bands.
Samsung's done a terrific job of refining the look of the Galaxy over these last two years and the S7 stands as possibly one of the most attractive devices of the year. It'll be a personal choice whether people gravitate towards a metal or glass phone body. The design is relative in many people's' opinions because most understand that these devices always live inside a case.
Displays:
When it comes to the screens, Samsung chalks up an easy victory for the display this year. Not only a higher resolution and a brighter outdoor auto mode this AMOLED display panel delivers a wonderful saturation and contrast. For the purists in the world switching the display to basic mode offers one of the most color accurate screens available on any mobile gadget. It should also be mentioned that even though the Galaxy's screen is larger than the iPhone's, it doesn't seem that much bigger in practical use. One advantage for the iPhone is the home button is slightly easier to reach for folks with smaller hands.
Speaking of home buttons, Apple removed the actual button, and relies on 4 sensors that will hopefully remedy one of the more common failure areas for the iPhone and we're confident that this button will age better than the easily scratched home button on the Galaxy.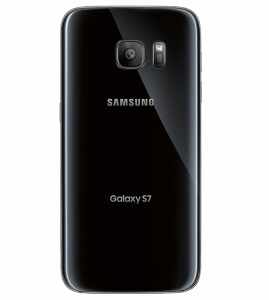 Cameras:
Taking a look at cameras the iPhone 7 is nicely improved. It has a faster autofocus performance, a wider aperture and optical image stabilization all add up to a better performing shooter. However, we need to give the overall win to Samsung Galaxy's focusing system is second to none and insanely quick. The larger image sensor helps seeks out a win in lower light situations and the app to control the camera is better organized with options for folks of all photography skill levels.
Where Apple still holds a velar lead is with HDR processing in slow motion video, though we are still disappointed to see that the iPhone still cannot record stereo audio when shooting video.
Both selfie cams are a split decision when shooting still shots. The look of the iPhone camera is better because though the Galaxy has a wider angle view, it tends to wash and blur out details, but again it seems Samsung is the better camera here.
Apple finally produced a 1080p video from front camera, but Samsung has been producing quad-HD video the front camera since the Galaxy Note 4.
Audio:
The flip-side to the multi-media debate is audio performance. If Samsung slacked off anywhere it was with the phone and speaker playback. The iPhone's 4 stereo speakers help fill in a wider range and are louder than the single bottom-firing Galaxy speaker. Many are not particularly fond of Apple's strategy of removing the headphone jack, but even through an adaptor the iPhone provides a more powerful amp to drive your headphones. Galaxy will properly playback 24-bit audio files, but output is upper mid-pack at best.
Durability:
Most flagship phones now offer a range of water resistance, and the slight edge would have to go to Samsung due to their IP68 rating as opposed to a IP67 of iPhone's, though, in real world use how people might damage their phones, there may not be a clear advantage for either phone. Context is key, and say you dropped both phones on their backs in a rocky lake, the iPhone would likely survive that better because any crack in the Galaxy glass would probably reduce the effectiveness of Samsung's IP68 rating and water sealing.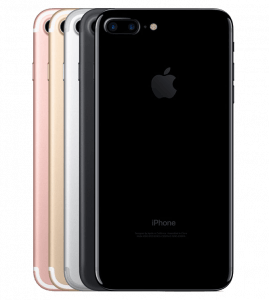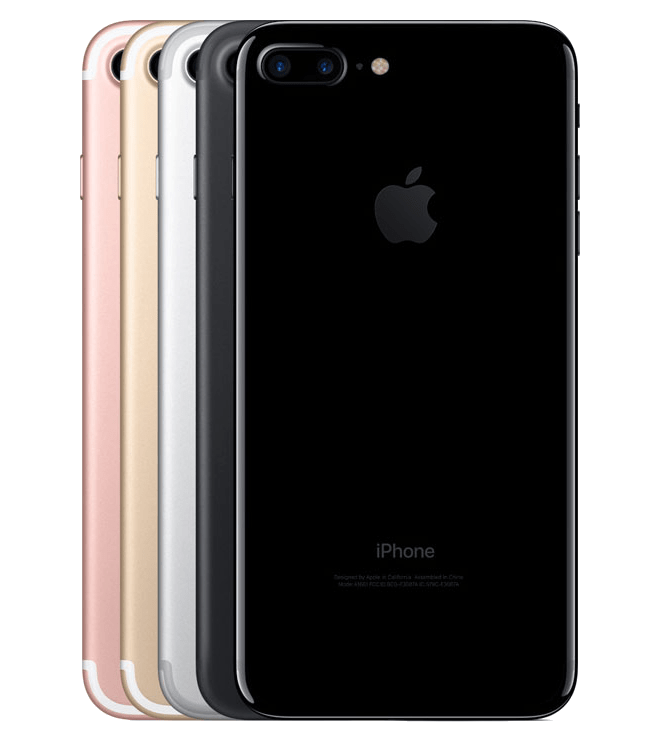 Batteries:
The iPhone 7 battery is larger than the iPhone 6S, but in refining the battery benchmark, it cannot outperform the Galaxy S7. Streaming 30 minutes of HD video over WiFi at 190 lux, the 6 month old S7 drained 6% of its battery while the iPhone drained 7%. Both phones actually do a better than average job hanging through moderate use days and getting us to dinner time with a little bit of juice to spare. For those times of need when you need to top off for the end of the day the Galaxy also wins that race even though it has a 50% larger battery than the iPhone. Samsung claims it can charge up to 60% in 30 minutes, but that may not be too accurate. Galaxy is more likely to get upto 35% while iPhone only gets up to around 27%.
Both phones are the frontrunners of the market. Both are expensive but they offer a lot more than competing brands. At the end of the day it will boil down to personal preferences. If you have Apple products throughout your home, the iPhone will always be an easier addition with compatibility. Take a look in the display racks in the stores and play around with each one and see which one feels better for you.
Choosing your smartphone is not for ever. You can sell your phone and buy a different one if you don't like it. Sell Broke will buy your iPhone and Galaxy SmartPhone.