The new Samsung Galaxy Tab S2 is much better than its predecessor Galaxy Tab S. It feature the lightest and slimmest design weighing only 389g (9.7-inch) and 265g (8-inch) models. 5.6mm thickness makes them very attractive competition to Apple's iPad and Microsoft Surface tablets. If you are looking to buy a tablet computer you should consider the new Samsung Galaxy Tab S2. The basic 8-inch Wi-Fi model is code named SM-T710.
How to disassemble and repair: Samsung SM-T710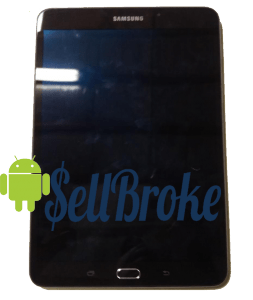 Difficulty level: Medium
I would not recommend this disassembly to inexperienced users. Getting the back cover and frame off is the hardest part.
Tools needed:
#1.5 Phillips screwdriver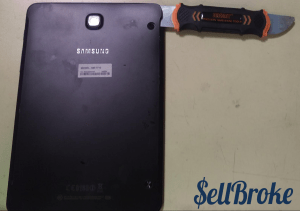 First, I used my metal opener tool on the back cover. This part is a bit difficult, and i wouldn't recommend doing this without disassembly experience. Using a heatgun made no difference here, the way the frame and the back cover go together is simply too tight.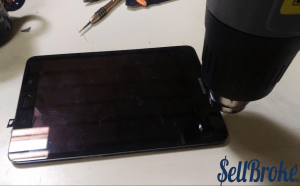 On the front screen, on high heat use a heatgun in a corner, I used the top right corner. Heat the corner till it is too hot to touch, the adhesive used here is very strong. Using a suction cup to help me,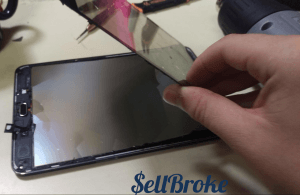 I stuck my metal opener tool and went around the entirety of the frame to break the adhesive.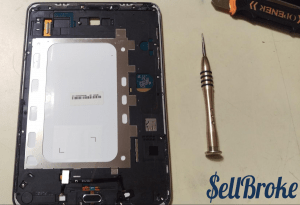 Using a #1.5 Phillips screwdriver, remove all the screws going around the frame.
Once ALL screws are removed, use your metal opener tool between the outer frame and the motherboard frame. If you have removed all the screws, this step should be very easy.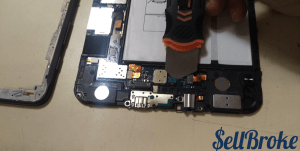 Next, disconnect all the cables connecting the components to the motherboard. I used a metal pick and metal opener tool for this, but plastic should be used if you are inexperienced. There are more #1.5 screws holding the power port and the audio jack in.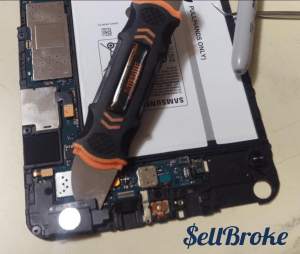 The left speaker has adhesive underneath it, and needs to be heated so it can be removed.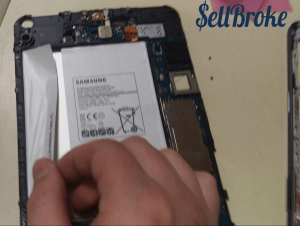 To remove the battery, flip up the tab that says "pull here", and pull up away from the frame. This should not need to be heated.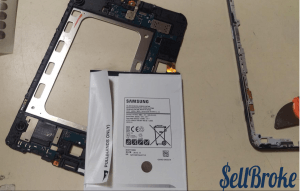 Disconnect the remaining cables from the motherboard, and pry the motherboard up from the frame. It should come away easily.
Thanks for reading!
By Aden Webster
We hope our disassembly instructions will help you repair your tablet. If you don't think you can do the repair yourself consider selling your broken tablet and buying another one. You can sell tablets, laptops and other electronics for cash directly on our website.