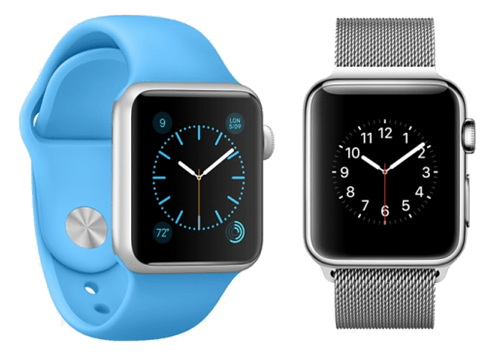 Due to the lower prices these days for the Apple Watch, picking one up now on Amazon for about $270.00USD is a bit more inviting. As far as smartwatches are concerned you're only buying the best when you buy Apple. Plus, if you're an iPhone 5 (and newer) owner, which chances are you are if you're looking at the Apple Watch, you'll be happy to know that it's fully tied to and integrated to your iPhone and has become the most personal device as of yet. You'll find when it comes to picking out the style that you want you will be faced with more than 71 different combinations and versions of colors, sizes and interchangeable Apple Watch Bands.
You will no longer have to get up and search for your misplaced phone every time you receive a text or email, because of the iPhone Notification feature that directly connects you to our iPhone. Plus it has the easiest to operate Find My iPhone app that locates your phone in seconds. Many conveniences of thousands of apps help make our regular day activities easier, especially if you travel a lot for work and are a frequent flyer. Checking into flights thanks to a wrist-mounted QR code definitely simplifies the process of trying to open your digital check-in on our phone or having to search for a paper boarding pass…and that translates to no more struggling with baggage and check-in information in lines.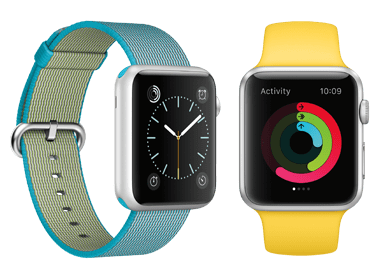 The Apple Watch features a fitness tracker that works as a pedometer and is connected to the Apple Watch's fitness application. It counts steps taken throughout our day, it measures the amount of daily calories burnt and keeps track of your heart rate as well.
The Apple Watch OS 2 update opens up its engine, Digital Crown and microphone to developers, meaning that there are simply a ton of apps that are designed to supercharge the watch experience. Courtesy of iOS 9 and iOS 9.3, the update also features Wi-Fi connectivity, new watch faces with various customizable options such as better Siri capabilities and email replies.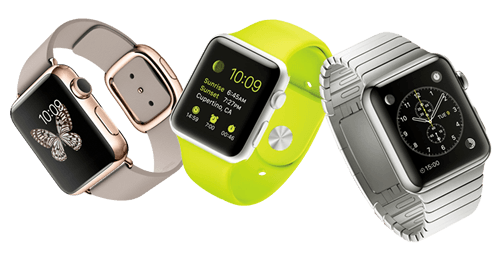 The iPhone has plenty of features that simply aren't carried over to the Apple Watch, so in that aspect it cannot be an iPhone replacement piece. Though it makes calls it cannot add contacts. It listens to dictated text and sends them as an audio message or transcript, but it doesn't have any type of editing functions. It can name songs through apps like Shazam, but ti uses the iPhone's microphone and not the watch's. It tracks basic fitness goals, but doesn't track sleep and it is not GP enabled. At the end of the day you will still always need to have your iPhone handy and/or nearby. As mentioned earlier you won't be able to discard your iPhone altogether, replying to length emails, text, and Facebook comments would be ridiculously tedious on the micro keyboard that the watch offers. You also aren't going to be able to stream YouTube and movies on such a small interface, so for all practical purposes you will still need our iPhone at hand, and for many, that comes as a huge disappointment.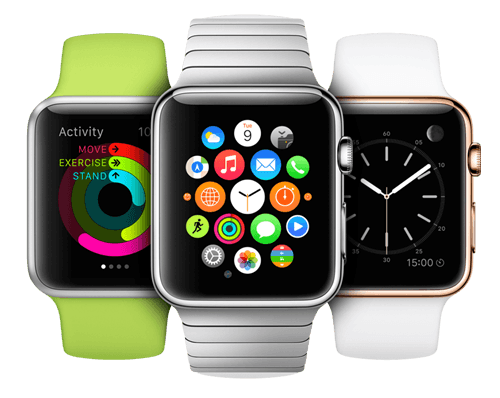 Specs:
Network – No Cell Connectivity
Body – 4q x 35.9 x 10.5 mm
Weight – 50 grams
Display Type – AMOLED Capacitive Touchscreen, 16M Colors
Resolution – 390 x 312 pixels
Protection – Sapphire Crystal Glass, 3D Touch Display
Platform – WatchOS 1.0 upgrade to v2.2
Memory – 8GB, 512MB RAM
Camera – No
Alert Types – Vibration and Ringtones
Connectivity – Wi-Fi 802.11 b/g/n
Bluetooth – v4.0, LE
Sensors – Accelerometer, Gyro, Heart Rate
Messaging – SMS (threaded view), Email, Push Email, IM

Planning on buying one? We buy laptops, tablets, or smartphones and help you get some money to put towards a new device! Get a quote right here on our site.