How to recover missing DDL files on your laptop?
Apr 06, 2020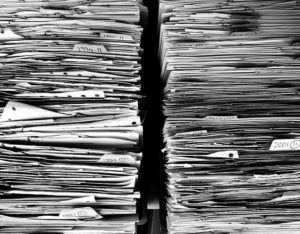 Are you missing DLL files when you're opening an application on your laptop? These sets of files are easy to recover, and we would show you how it is done in this write-up. Before that, the DLL also known as Dynamic Link Library meaning a type of file with numerous codes and processes for windows program to be called on to do various tasks. You definitely want to check that before you sell your laptop.
DLL is quite an important tool that's helpful to share resources and data because it gives multiple applications access to one single file simultaneously. However, when applications do not work due to DLL issues, what happens?
What happens when a DLL file is missing or not found?
Usually, errors on our computer system come in different forms, so when you're opening an application, and it shows .dll files missing or not found then something is not right. Usually, the error message may come as;
We cannot start the program because .dll file is missing from your computer. Try installing again the software that fixes this problem or

Cannot find .dll files please re-install the application

This application failed to start because .dll is missing. Re-install the application to fix the problem
These are the various forms of the error message which is not new among Windows users. So, why are the files missing?
The file was mistakenly deleted

You may have been trying to clear up space on your system or uninstalling a program, and mistakenly deleted the program. Or

The file is overwritten

You may have overwritten an existing DLL file with a new DLL file that does not match or not compatible.

The file is corrupted
One of your software using the .dll extension has gotten corrupted and affects the .dll application causing them to give off errors or errors due to problems with malware infection and hardware infection. If you find yourself in this kind of situation, what do you do?
How to Re-install DLL files on your computer system
Now, a usual quick fix to these kinds of errors include you downloading the application back to your system, but the issue with this quick fix method and why its not advisable is that some DLL files found online are usually infected with virus or outdated which makes it impossible to use. If you have such a file, kindly delete it and use this easy troubleshooting method.
Restart your computer system
At times, the reason your computer keeps getting this error is temporary and requires something as easy as restarting your computer to get it fixed. Why not give it a trial?
Reinstalling the program
This is another simple one. If the error pops up while you're using a certain application, then it's possible that you need to reinstall the program properly for the DLL file to register its missing parts and realign them to each other, but this option doesn't work well in most cases.
Recovering your DLL file from the Recycle bin
Your DLL file may have been deleted by accident, and you had no idea leading to the error message popping up regularly. You can go to your recycle bin and check if the files are saved there. If they are, you can try to restore them with the use of a restore button.
Recover DLL files using a file recovery system
Now, if you check for the missing .dll files in your recycle bin, and they're not found, you need to ask a file recovery program to recover the file. How do you do that? Through the use of a recovery software. There is various software that can achieve this purpose online. You just have to make sure they're compatible with your system. With this software, you can recover any missing file from any folder or device. Software are quite helpful as they won't cause damage to the original data.
You have gotten several ideas on how to recover your missing .dll files. So, if you're encountering any form of missing .dll file, you can now try different methods of recovering the file.