Printer Isn't Printing: What Do I Do?
Feb 14, 2020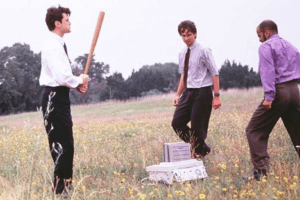 After pressing the ctrl + P and selecting the printer properties and settings, you clicked print and the printer sends an error message or a jamming sound or nothing happens at all then something is wrong and here are possible reasons why your printer isn't working.
Reasons why printer isn't printing
Power and connection issues: check if the printer is turned on. Secondly, check if it is properly connected to the computer. Also, check the power source and confirm if the printer is properly connected and has not been affected by power surge.

Paper, ink and toner issues: this is another major reason why your printer is refusing to work. Check if the printer still has paper or ink/toner. Also, there is the issue of paper jamming. This can be annoying and can result in your printer not working at all in the future as a result of consequent jamming.

Driver software upgrade issues: system upgrades are important but it can also be the reason for your printer not responding because a system upgrade can sometimes mean your printer needs a new compatible driver. Your printer not responding can also indicate that you installed a wrong driver for your printer.

Network printing issues: if your printer is a wireless printer and utilizes your network. There might be a connection issue.

USB issues: this is an issue common to printers that are connected by the USB and this is easy to troubleshoot compared to wireless printers.

You or someone might have put the printer on standby mode
What should you do?
Here are few things you can do to get your printer back to work
As stated earlier, check if your printer is well connected to your computer and also check if the printer's power source is okay and functioning well.

Ensure that there is sufficient amount of paper in the printer and in the occasion of fading print or a plain paper, check if your printer is in need of ink or toner and correct the anomaly. Also, this might indicate that your printer needs a thorough cleaning.

For paper jam issues, you should ensure that you remove every bit of the jammed paper so as to prevent future paper jams. Also, cleaning of the roller, platen and other paper related parts is recommended.

For printer driver related issues, you might want to check if you upgraded you drivers when you carried out your last operating system upgrade, if the answer is no, then upgrade them. If you installed the wrong or outdated driver, you should uninstall them and visit your printer manufacturer's webpage to download the latest compatible driver for your printer.

For printers that utilize network in order to perform their duties, both the wired and wireless printers, troubleshoot the network connection and if it doesn't proffer a solution shutdown your printer and restart then try to connect again. If it the problem still persists, try to reconfigure the network settings of your printer by uninstalling the current one and installing it again. In worst cases, a system reset might suffice taking the printer back to its default setting.

Check if the USB cable is well connected to the USB port of computer and the printer. If your printer is not still in view on your computer try to disconnect other peripherals from your pc while leaving only the printer connected as this can be the reason why your printer isn't working.

Inspect your printer for indications that it is placed on manual standby and remove it from that mode to an online mode. This should solve the glitch immediately.
Aside these problems and solutions, there are a few more reasons why your printer isn't working and might need you visiting a technician or getting a new printer. If that's the case you can sell your laptop and old printer and use the money to buy new one.