Lenovo Yoga C630
Sep 01, 2020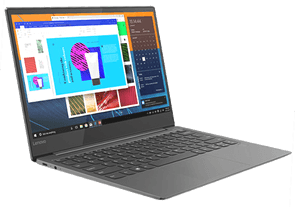 The Lenovo Yoga C630 laptop is innovative as it doesn't use the traditional AMD and Intel hardware. It comes with Qualcomm's latest mobile computing platform, which is the Snapdragon 850.
There have been several Windows supported, and snapdragon enabled laptops that have shown a promising future. But the downside of many of them is they're expensive and poor-performing compared to other laptops.
However, with the Yoga C630 coming with Snapdragon 850, Lenovo is gunning for an increase in performance, up to 30%. Improvement in battery life, up to 25 hours, and an increase in speed of the 4G LTE. We reviewed this laptop and tried to see if Lenovo kept up with all they promised.
Pros
The battery life is massive

It comes with 4G connectivity

The design is thin and light

The price tag is reasonable compared to its predecessors (in some countries)
Cons
Ridiculously expensive in some countries like the UK.

The Windows 10 S mode is useless

It keeps only compatible with a limited number of applications
DESIGN
One of the things that makes a Snapdragon-powered laptop appealing is that it operates a lot cooler compared to traditional laptops that make use of Intel or AMD hardware. Manufacturers use this opportunity to make the Snapdragon-powered devices a lot thinner and lighter. Lenovo has followed in this direction with the Yoga C360.
The Yoga C360 comes in at only 1.2kg of weight and only 12.5mm of thickness. The design is a fanless one, and this allows the thing frame as there is practically no need for extra space for airflow. Its thin frame means you can easily move around with it, even though its metal body gives it a sturdy feel. You can flip the hinges at a 360 degrees angle, which makes it possible to be used as a tablet or as a laptop.
The keyboard sits boldly and comfortably towards the bottom half, followed by the trackpad. Both come in good sizes and are comfortable to use.
The Yoga C360 design is excellent on the average and gives a premium feel. No wonder it is a great laptop trade in material.
DISPLAY
The Yoga C630 comes with a 13.3-inch Full HD (1,920 x 1,080) IPS display. It is sharp enough for daily use but might not be good enough for users that are pixel crazy. Overall, the resolution is good enough for the level of the Yoga C630. The brightness and contrast level are average at best and good enough for daily tasks. However, it isn't good enough for users that require a high level of color accuracy for their work.
PERFORMANCE
The Snapdragon 850 processor, which is Qualcomm's latest, doesn't correct the performance issues associated with the predecessor. Opening about 15 chrome tabs and streaming two videos brought about lagging in the Yoga C630. The Snapdragon 850 CPU and 8GB RAM struggled to keep up with the performance level of the Intel Core processors. However, the Yoga C630 has an outstanding battery life, clocking over 12 hours at full charge.
FINAL VERDICT
Talk about portability, great design, connectivity, and outstanding battery life; the Yoga C630 is there for you. However, the Snapdragon 850 CPU is an issue, and it doesn't deliver the level of performance, such as AMD or Intel enabled laptops. If you need a travel companion, the Yoga C630 is for you.